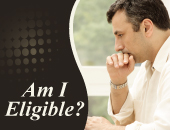 Assessing yourself before applying for personal grants could help you write an effective proposal. So, here are the top five things you should ask yourself.
Do I really need it?
Of course, you will not be interested in knowing how to apply for grants if you do not need it. But, do you really need it? You have to reassess yourself. Reevaluate your needs, especially your capacity to make ends meet. If you think, economically speaking, your parents or your work can still provide for your needs, why compete for funding with people who have no work, no home, and no families to help them? Why take away one chance of obtaining help from a person with disability? Why take away the chance from a poor, but excellent student? Let your conscience dictate the answer.
Who will it benefit?
You are requesting for a home renovation. You are the oldest among all household members. You are 45 years old. You have no disability. You have work. Your family may not be living in luxury, but you are at least capable of making ends meet (with a few dollars to save every month). Why will you apply for a home renovation grant? Do not compete with people who are already in their senior years. Do not compete with families that skip their meals at least once or twice a day. Do not even compete if you have the capacity to pay for loans. Do not be greedy. Let home renovation benefit those who badly need it.
Am I eligible to apply for personal grants?
Not all people can submit an application for personal grants. Funding for personal grants is only awarded to those who are in need, or to those who have proof that they are badly in need. Do not waste your time and money just to be able to submit your funding request. If you are not suffering from a medical condition, if you are not a low-income earner, if you (or any member of your family) have no disabilities, if you are not a senior, if you not a minority or a war veteran that requires funding to be able to integrate into the society successfully, and so on and so forth… why compete for funding with people who rightfully deserve financial assistance?
I have to pay my credit card debts: Is this not enough reason?
There are no grants available to pay for credit card debts. Do not be fooled by other people. But, if, and only if, there are foundations or local organizations that will try to relieve you from this financial burden, you are fortunate. But, think again.
Okay, you are already drowned by your credit card debts. But, why were these purchases made? If you know well enough that these credit card debts were incurred for personal reasons, and not for personal and legitimate needs, think again. Be responsible for your actions. No foundation will offer you grant funding to 'pay' for your irresponsible actions.
If funding for personal grants is available, why will I not grab it?
It is true. When opportunity knocks, grab it. But, when your conscience needs 'rework', do it. You see, all these items mentioned on the self-assessment list tell you one thing: make your conscience work for you. Do not be the cause of one's continuous burden. Do not steal from someone the chance to have a quality life, or at least, the chance to live for the day.
It is really disappointing for some people to grab opportunities for grant funding when they know for a fact that they are not badly in need. They are only taking away help from people who truly cry for assistance. Instead of aiming to receive grant funding (when you know you can still make both ends meet), why not make a small sacrifice and do not apply for a personal grant?
(This article does not wish to prevent people from applying for personal grants. This article only wishes some people to realize the consequences of their actions.)