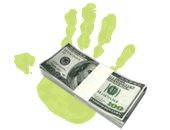 Aside from food, shelter, and health care, kids also need education for them to succeed in the future. However, not all parents can send their kids to school. This is why preschool grants play a vital role in helping poor kids through government sectors, nonprofits, and private firms. They allot funds to send kids from poor families to school. Apt funding to support this need, on the other hand, is hard to find. Tough competition among schools can bring down the costs, so the state should take steps to make education open to all kids despite their race or background.
Why Send Kids to Preschool?
Kids are always curious about the things around them so they need to learn and be guided early to cope with the challenges of growing up. Preschool is the perfect place where parents can enhance the innate talents of their kids. It also prepares them to pursue a better life and have a great career in the future.
The school plays a crucial role in building the child's future and the society as well. Early education prepares the kids for further learning, growth, and development. Teachers give various games and activities to convince and engage children to learn while having fun. To experience this, toddlers between two to five years of age must enroll in a preschool.
Each session is carefully planned to improve reflexes and coordination. They use learning blocks, toys, art kits, and learning gadgets to teach numbers, colors, pictures, letters, words, sounds, music, and more.
Outdoor games are highly encouraged because they allow kids to run, jump, skip, throw and catch, as well as use swings, slides, rides, and other play places within the school premises. Other events also include trips to the zoo, parks, or picnic gardens where kids can explore and learn.
Preschool Grants
Preschool grants help a lot in allowing the kids from poor families to experience learning and playing despite their status. Here are some of the grants where you can apply or refer to qualified applicants:
Education for Homeless Children and Youth Grant.
Awarded to states and rural areas that intend to make sure that all homeless kids will go to school.
Early Reading First Grant.
Provided to local agencies, early childhood education centers, and organizations.
Even Start Family Literacy Program Grants.
Offered to pursue literacy and give Native American tribes and groups a chance to go to school.
US Department of Education Grants.
Given to set up programs for children's early learning, serve needy families and community.
Did you find this article helpful? Visit our blogs page and read our other articles to learn more about grants.