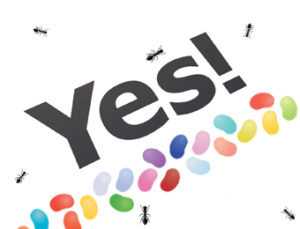 After spending long hours doing research, planning, and writing, nothing can be more frustrating than a rejected application. If you have been doing these things for years and still fail to receive a positive response from grantors, allow these proposal writing tips to help you create a good and effective one.
Proposal Writing Tips You Should Heed
1. Know the goals of your prospect grantors.
Make sure that your project meets the foundation's mission. Before writing, check first what projects do they support and tailor it based on their guidelines. Also, be precise in telling how your program can help its target audience and society.
2. Define the problem and offer a solution.
A good proposal must discuss the needs and give possible solutions that will encourage funding support. It is crucial to show how the project will help its participants. What are the issues you wish to address? How do you plan to resolve them? You may consider the following points in giving possible results:
2.1 Do not assume that grantors will easily approve your proposal. Put yourself in their shoes and remember that only worthy projects get funding. As a writer, you must show that your project is worth their time, effort, and support.
2.2. Give facts. Though grantors will regard a well-written proposal, they will surely appreciate facts. So focus on your research. Don't express your own opinion. Instead, include related and proven references to support your needs assessment or problem in your target area and the solutions to them.
2.3 Have a timetable of project activities. Grantmakers will want to make sure that your firm is capable of doing a project. Thus, giving a precise timeline will be helpful in gaining their trust. What steps do you need to take to advance in the project?
3. Follow guidelines.
One of the secrets to winning a grant is reading the Request for Proposals (RFP) carefully. It gives an overview of the funding opportunity, as well as the eligibility to apply with the funder's program. It will also let you know whether your firm meets its criteria.
4. Proofread.
Whether you're an expert or a novice in writing, it's vital that you recheck your work. Revise and edit your work to make sure that it is well organized. Be keen in writing, editing, and designing your proposal not only to increase your funding chances but also to highlight the credibility of your firm.
Proposal writing must not be a tedious task. There are many ways to write a compelling proposal. With the help of expert grant writers and these proposal writing tips, it is possible to get a sweet "yes" from grantmakers.