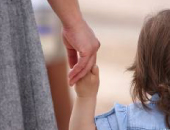 Parents will do anything to make sure their children have a good future. But single parents, carry this task alone. There are approximately 13.7 million single parents in the US today who are responsible for raising 21.8 million children, according to Custodial Mothers and Fathers and their Child Support: 2007, released by the U.S. Census Bureau in November 2009. Single mothers feed, care, and teach their children about life's realities. They have no choice, but to carry all these duties on their shoulders.
But these may not always be the case. As a single mom, you can ask the help of your friends, co-workers, and family members. They can serve as your support system, so that raising your child will not be a tough task. Aside from the people around you, other people and groups are willing to help you in your struggles in life. Their help can be in the form of grants, support programs, legal advices, and helpful tips about parenting.
Scholarship Grants
As a single mom, going back to school is least in your priority even though this can help you in the future. Glad to say, there are government agencies and even private firms, schools, and persons that offer grants to single mothers. You don't need to repay them because they are given to relieve financial strain or to allow you to go back to school. Finding the right government grants, scholarship grants, or other programs for single mothers will allow you to start your journey to financial stability.
The easiest way to search for grants is via Internet. You just need to enter "grants for single mothers" on the search bar of web search engines such as Google or Yahoo. Then various web sites will appear containing info about grants or help for single mothers.
Support Groups
Caring for your children alone is overwhelming. For this reason, joining a support group will help you cope with your situation through the help of their programs such as counseling and group discussions. If you are not aware of the support groups in your area, you may contact your local Young Women's Christian Association or your city's Chambers of Commerce for assistance.
Here are some of the available support groups online. They may offer grants, scholarship, and community programs.
Single Parents Online.
An excellent online network for single moms and parents where you can find chat rooms, message boards, tips for single parents, comments, and questions.
Single Moms Organization.
Another online network that provides lots of tips, advice, and info on single parenting issues for moms.
Parents without Partners.
This organization seeks to support and educate single parents on parenting techniques, money issues, and relationships.
Single Mother Resources.
This web site helps single moms address crucial issues and offer tips on household budgeting and managing of money.
Single Spouse Online.
This organization assists single mothers who need financial and/or legal help.
In today's society, you will have difficulty raising children and achieving decent income if you lack required education. To make things easier for you, the President included scholarship assistance for single mothers to the Federal Pell Grant as part of the new stimulus package. This will help you finish college that can lead you to a good paying job. This will help you become financially stable and give a good future to your children. If you wish to take this chance, you do not have to quit your job, you just need to apply and wait for the result.
You can also check other web sites that offer scholarship money and then apply with them. The more applications you make, the more chances you will receive scholarship grants. And to know more about grant proposals, call AGW at 1 (800) 825 2314.