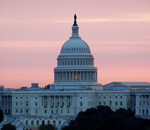 In line with the goals of the Recovery Act stimulus plan, the US President Barack Obama has announced to increase in Pell grants budget and give more money for school grants. This article will discuss each of these focuses and know how it will affect the federal grant opportunities.
Pell Grant Expansion
The president proposes the expansion of this program to increase college funding for people with low and middle incomes. Based on his recent State of the Union Address, "No one should go broke because they chose to go to college." He also signaled that college affordability is a key part of his 2011 budget.
The Pell Grant Expansion plan will have around 92% increase in college funding. This will make the grants open to an extra one million students and increase their maximum annual awards. As a result, the plan will favor 8.7 million students, an increase from the 7.7 million students who benefited in the current school year.
This plan will surely favor many students, especially those who have low and middle income. Indeed, these will help them finish their education that will later on lead to a higher quality of life. They will also be able to help their own families.
Additional School Grants
Aside from expanding Pell grants, President Obama also plans to allot extra funds to create more school grants. These added grants will help improve test scores, which, in turn, will help students succeed in a more competitive global economy.
He believes that offering our children an outstanding education is our most vital duty as a country. It will shape our future as a nation. Hence, he is proposing to allocate grant funding for the Race to the Top program. This program will reward states that make the most progress in raising school standards, boosting teacher quality, tracking student gains, and improving failing schools.
Grants received by each state will be given to deserving school districts that have applied for added funds from their local state government. But this competition is also planned to be opened for districts. This increase in school and education grant opportunities will, indeed, help state and local school districts to meet and satisfy the President's agenda as part of the 2009 Stimulus Bill.
Although the deadline for states to apply for the first round of school grants has already passed, states and school districts can still apply for the second phase, which will be awarded in September. Those that will not win in the second phase can compete for a share of the added funding that the President has proposed in his State of the Union Address. The slots will open on October 1 as stated by the admins.
For Grant Seekers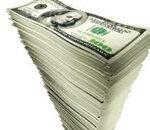 All these added funding and budget for grants in various categories will indeed boost the country's economy, not to mention help local trades, schools, students, and other federal, state, and local groups achieve fiscal success.
If you are among those who are planning to apply for these added funding chances, prepare your requests earlier and always check funding posts, particularly the opening of grant slots.
To further help you in your grant seeking quest, you may visit Grants.gov to know who posts open funding chances. You may also contact all your resources to inform you of any open funding slots. Securing the needed documents ahead of time will surely help you simplify your tasks.
So, what are you waiting for?! With all these open grant funding chances, one might be waiting for you! Research now to find out what you'll need to apply and where and how to apply for federal grant aid.
For more info about grants and grant writing, you can check out our blogs page.