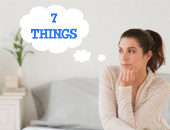 The past year has immense downpour of grant proposals. Though fiscal downturn wanes grantors' funds, more grant seekers still compete with the scarce amount. As such, submitting grant proposal and vying for the fund are not easy these days.
With this in mind, you must ensure that you create and submit your best project proposal. In order not to waste yours and the grantor's time, make sure to check on the these things before you present your final work.
6 Things to Remember in Submitting Grant Proposal
1. Goals and Objectives
Foundations give funds to promote their core values to customers or areas they serve. Thus, they only choose projects that are in line with their objectives. With this, you should check if your goals align with their mission. To make sure that you submit the proposal to the right funder, visit its web site and read on the projects they fund. Also, it will be a good idea to link your goals and that of the grantor to influence them during screening.
2. Geographical Reach
Aside from your mission and vision, grantors give weight to a community you want to serve. In the case of private companies, they make sure that they will fund projects that will benefit their market or target customers. Hence, to make sure that you're on the right path, read the guidelines and check if your target location is within the scope of the funding organization. In fact, most grant seekers often overlook the criteria and lose their chances for fund.
3. Format and Procedure
Speaking of guidelines, check on the structure of your proposal. Some funding sources specify their own format. Thus, read and understand the application so that you can follow it exactly. Know every step on what to submit first and when you can submit it. Likewise, know the limitations of every grant. If the grantor states that they need to see the Letter of Intent first, then do so. By adhering to the guidelines, your organization can get a good impression from funders.
4. Clarity of Information
No matter how great your goals are, if the proposal is poorly written, your project will land in a shredder. You are not just competing against two or three proposals. Make it easy for your reviewers to grasp the content of your project.  Make sure you use simple and graspable statements. If possible, have a professional proofread your proposal to assess the clarity of your information and details.
It would be best to break down details by using bullets or sections. Ensure attachments are complete. Keep in mind that critics review hundreds of applications, so make sure that they can scan your proposal easily.
5. Budget
The budget is another thing that you need to double-check before submitting your proposal.  Make sure that your budget agrees with the amount the funder will give. There are cases when funders do not fund salaries, utilities, or other operational costs. So pay close attention to these rules and modify your budget if you include them.
6. Needs Assessment
Funders look into the impact of your proposed project. They base their decision on this matter. If your project doesn't have any significance or urgency, funders will reject your application. Therefore, look at your needs assessment section and study if it shows a compelling need. You may turn to grant writing services to do this section for you. With their experience, they know how to address the issues.
Bottomline is, don't be in a rush. Take time to review your grant proposal before you submit it. In doing this, you make sure that it is in harmony with the founder's mission, vision, guidelines, and criteria. Moreover, make sure that the proposal is persuasive and easy to absorb.
Doing this simple checklist may not promise a sure slot. But, this will warrant that funders will give your grant proposal consideration and attention.