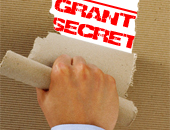 How many times have you been denied in submitting a proposal? How many worthy projects have been delayed for reasons you can't figure out? Well, go on and read this article to find out how to come up with a successful grant proposal.
What are They Looking For?
Funding groups would want to see a project that makes sense. Grant seekers must know that the funds given must be spent to a cause that will help the society change for the better. It is given by government sectors, private people and firm, and other humane groups to assist worthy but needy grant seekers.
There is a tough fight among applicants. It becomes tougher for firms with a common projects and inaccurate details. To be funded, grant seekers should present a well-written copy.
Funding groups would assume that each project will have a long-term advantage to its beneficiaries. With the number of qualified applicants vying for open slots, it is crucial to concisely identify the support that you need. Grant proposals should be written with a clear purpose in mind, and that is not just to meet the terms of potential funders, but to make a difference in the lives of people in need. Also, include accurate budget plan with detailed cost, related analysis, stats, and vital details that will magnify the value of the project.
The Makings of a Successful Grant Proposal
The panel will review each funding aid application. There would be discussions on which project should be funded. Based on the study conducted by the National Endowment for the Humanities, only 20% of applications are considered for funding opportunities. With this, it is vital to submit a compelling grant proposal with great success probabilities. Here are some helpful tips to make that funders will approve your request:
Identify the guidelines.
The foremost step in writing is to know the grantor's terms and guidelines. It is advised to research about the funder and the open funding opportunity. What types of program do they support? Does the program cover the amount you need?
Cite the value of the project.
It is vital to submit a request that cites the value of the project. How will it change the life of each member of the organizations and the beneficiaries of the program? Why is it worth the fund? How will you accomplish the project? What sets it apart from the existing program?
Be realistic.
Providers of funding aid have already been used in reviewing a hundred requests a day, and they can easily identify misleading info. It is, therefore, crucial to give facts especially in creating a budget plan. You may research info through various web sites or ask for advice from someone who has the experience in such project.
Don't be afraid to ask.
Writing a grant proposal is an overwhelming task. Do not fret and don't be afraid to ask questions. This will show them that you are willing and it will also save you from submitting ineffective output.
Avoid making a sloppy copy.
You wouldn't want to miss the chance of catching the potential funders' attention, right? Most reviewers focus on the content of the proposal and it may turn them off to see grammatical and typographical errors. To achieve a polished request, you may ask someone to proofread your draft or seek help from expert grant writers.
For more info about grant and grant writing, check out our blogs page for more helpful tips.