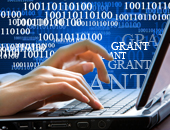 Many "innovative" people and groups respond to a challenge of discovering new technologies that will bring positive impact to the society and the greater good. These "new" projects may sound and look great, but the question is, how are they going to pay for the expenses?
To help them carry out such programs during these tough times, many institutions offer funding programs.
Build a Link
Seeking technology (shortened here as "tech") grants requires building a good social relationship. As a grant seeker, you need to establish rapport with many funding sources. You need to talk and deal with people who can support your mission and purpose and grasp well your current need. Hence, you need to articulate well your case in a written request.
This relationship does not end right after you obtained the funds. As a recipient, you need to maintain open communication, make a follow-up report throughout the grant period, and carry out an evaluation plan to show how your project has succeeded as planned. This way, you'll earn the trust of funding sources.
Let them realize how your discovery or invention helped and will help people become smarter and work better. Let them realize how the grant money played and will play a vital role in improving the lives of people.
Make a Plan
As part of your project schemes, you, as a fund seeker, need to develop a tech project plan that will tell how you plan to use the grant aid. Writing techn grants involve articulating concrete needs and identifying specific costs.
Along the way, you need to remain accurate, consistent, and diligent in your pursuit. Budget amount should first of all focus on organizational mission and programs, rather than pursuing innovations.
Seek Funding

Here are some ways you can apply for grants:
1. If you intend to seek and apply for tech grants, you should target tech funders only. One way to do this is to expand your search. Make use of online search engines to include the key word "capacity building."
2. Look for programs termed as "technical assistance grants." Most of the time, some funding sources provide money to pay for external consultants who can provide expertise on a certain field of science.
3. Compared to national foundations, community foundations are better sources of tech grants. Many small and medium nonprofit groups get higher chances with the latter because the former often invest on national level projects.
Heed These Technology Grants Tips
Getting grant does not mean spend it overly. Explore and maximize your current resources. If your group still has equipment, perhaps you don't have to make new purchases. Instead, focus on some other aspects of your project.
When writing technology grants, you may check out the web sites of Foundation Center and The Grant Station for up-to-date info about award opportunities that may fit to your project. Aside from research, these web sites can also give you a chance to interact directly with funders.
The secret to win a grant is through making a good written request. If you can't make one, seek help from expert grant writers.