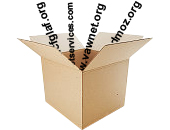 Searching for non profit grant opportunities on the Internet is no easy task. Apart from writing the proposal, you have to look for open grants that will fund your program. Thus, it's important to know useful websites to get funding.
Finding the right funder could be easy. But search engines spew out broad funding sources that make the process tough. There are also articles that explain the worth of funding sources broadly and do not give the sources promptly. This lengthens the time you have to delve on finding and applying for grants.
What are the Useful Websites to Get Funding?
Here are a few websites that can help you speed up your search for funding. They contain new information on open grants. They also point out the grant competition's guidelines, deadlines, funders' areas of interests, and qualified applicants.
The Community Foundation of Greater Lafayette
It provides checklist of open grants for nonprofits in Greater Lafayette, Indiana. If you want more information, you may go to www.cfglaf.org.
FundsnetServices
The web site began in 1996. At this time, it continues to give grant seekers and charities updates on funding sources. It shows grant competitions on areas that focus on education and literacy, health and wellness, religion, environmental conservation, arts and culture, and scholarships. You may visit www.fundsnetservices.com to find the right funders for your program.
National Online Center on Violence Against Women (NOCVAW)
More grassroots nonprofits launched their ventures in the last decade. Women's rights and welfares are their main program. In fact, many foundations, trust funds, and houses support such creeds. Nonprofits helping women that struggle against abuse, poverty, or injustices may use the NOCVAW to look for grants. The site has a wide government and private funders that can fund your programs for vulnerable women of all ages. You may visit www.vawnet.org.
DMOZ Open Directory Project (DMOZ)
It lists grant giving for various programs. Just like FundsnetServices, the interface of DMOZ is user-friendly. You can read a short description beside the foundation. This makes your search easy since you can know if your program fits to the funders' giving guidelines. You may go to www.dmoz.org to find the ideal funding source for your project.
It entails a lot of time and effort to get the fund. If you want to get serious with your noble works, you may turn to grant writing services. They don't just offer proposal writing, they also search for the right funders for your program.