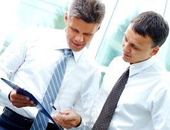 Are you in need for funding? As a serious grant seeker, you need not ask money from anyone or hold out your hand to beg. You know that the best way is to ask finance from a funding agency. All you have to do is write a grant proposal that will explain the problem, as well as the solution you want to carry out. Here are some tips for grant writing to make your search for fund more credible.
How to Justify Your Need for Funding
Here are ways to tell funders that your request for fund is valid and will make a good impact:
1. Develop and present succinct arguments in your state of need.
2. Use facts or statistics to support the project. Gather as much accurate information as possible. By all means, avoid using out-of-date or incorrect data.
3. Statements based on generic or general information are likely to fail. Cite credible sources. Strike a balance between facts and analysis, and make sure that what you include is related to the project or your organization.
4. Give hope and solution to the reviewer. Do not use statements that create a grim and hopeless scene. This will give the funding source the impression that your project is not worth investing at all.
5. Reviewers are supposed to inspire a solution rather than have reservations with any reason to hope. Possible sources of information include authorities in the field, or the actual experience of your organization.
How to Do Your Grant Application
1. Surf through the Internet for funding sources that match your project. Through this, you can determine the right approach of your proposal, and compile the details of the application guidelines.
2. Prepare the information you need. To develop your proposal, identify the need or problem, findings, solution,
3. Create a timetable of tasks and deadlines based on the guidelines of funding sources and your organization's need.
4. Find out the means to contact the funding sources. Set the best time to get in touch with them.
5. Review the proposal after completing the draft. Make sure that it complies with the funding source's guidelines. Revise the proposal if necessary to improve the content of your proposal.
6. Proofread the entire draft. Add any missing information and correct grammatical and spelling errors.
7. Submit the proposal and adhere to further instructions.
To write great grant proposal, you need to be familiar with the basic process. Also, you have to know various aspects of grant writing, from planning to submission phase. It could be quite hard, but there's an easy way to do this. You may seek help from grant writing services.