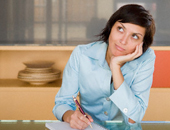 Writing a good grant proposal is such an overwhelming task. It requires thorough research of facts, analysis, and statistics — which are significant to accomplish a worthy cause.
The Importance of Writing a Good Grant Proposal
Grant is a legal way to get funds or money for a good purpose. It can be a donation in cash or in kind from persons, foundations, and private or government agencies. However, applying for a grant is tedious, but a crucial one. It requires a well-written request for reviewers to assess and understand your noble venture.
You create proposal to ask support for your advocacies. But not all proposals can influence the decisions of funders. Their overall judgment on your proposal will tell if you deserve the grant or not. As such, how you present your proposal can lead you to success or failure.
A good grant proposal is your key to get the funds. It has the ability to explain your purpose to accomplish a worthy cause. It can justify that your project will address the issue that weakens your target recipients. Moreover, it gives funders a clear picture that your cause can bring good results to the nation, society, or group of people. As such, submitting a good proposal builds trust and credibility, and clearly defines how it will improve lives.
If you can write one, you can convince funders to support your program that will benefit many. Now, how to write a strong proposal?
Getting Started
The initial step in writing a good proposal is to read and conduct a research. Why is it so? In doing this, you can brace and create strong points for your project. Your program must show funders that you are able to address common goals and use funds appropriately.
For non-profits and individual requests, consider the following key points when you prepare your proposal.
For non-profit:
Does your entity qualify for the grant?
Does the proposed project address specific goals and objectives?
Do you have a measurable outcome?
Is your project achievable?
Can the proposed project make a difference? Will it answer the needs of the people in your community?
Does the project demonstrate cost-efficiency?
Will it involve your personnel/staff?
For personal request:
What are your needs?
How does the circumstance affect you?
Do your needs match the funder's criteria?
Can you provide related facts, reviews, and statistics to support your narrative?
What is the projected outcome of the request?
Do you have considerable budget request?
Piece of Advice
If you have more important things to do and writing isn't your flair, then hire grant writers. They have years of experience and great skills to create a good proposal.