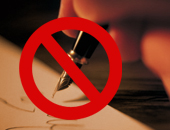 A grant proposal is a tedious process that involves both human and material resources. To make the task less difficult, grant writers avoid the "culprits" involved when writing a proposal.
Top Flaws to Avoid When Writing a Proposal for Funding
Here are things that you should avoid when you write your grant proposal:
Mistake #1: Saying too much.
Putting too much information in your content may overwhelm your readers. This may confuse them as you feed in too much details in a limited space. To shun this, sort out the best and relevant information that proves the worth of your project. Make sure that you write what can seize reviewer's attention and boost the chances for fund.
Mistake #2: Not following guidelines.
When doing proposal, make sure that you read terms and requirements of funders. Follow their grant writing and submission rules. There are instances when you write proposals unmindful of funders' instructions. If you fail to do this, you might lose the chance for the grant. If you find it hard to tailor your grant proposal according to the criteria, you may turn to grant writing services for help. If your program doesn't fit funders' guidelines, they can search for funders that suits your project.
Mistake #3: Assuming that the readers know you.
When writing grant proposals, you spell out every acronym included in your resume. Remember that not all people are familiar with programs, acronyms, and local terms in your community. This is highly applicable for organizations targeting federal and international grants. Since your readers may come from other states, he or she is not familiar with local or condensed terms. Do them a favor by spelling out acronyms and going into detail.
Mistake #4: No clear connection with the need, plan, and budget.
There are instances when you focus on one section of the proposal and fail to connect it with other sections. It is very important that the program methods and design section tackles how you will address the needs. Then, establish a link for the program methods and budget. Make sure that you list down expenses you will use to carry out the project.
Mistake #5: Failure to proofread the document thoroughly.
Are you scared of criticisms that you do things on your own, and avoid comments? Since you work on your proposal by yourself, you might overlook some details on your piece. Thus, you won't be able to pick up the errors embedded on it. In this case, you need someone to proofread and edit your work.
In fact, editing has two phases: reading the grant proposal for the correctness of the content, and proofreading. You need someone else to check if the content makes sense and if it was able to follow the funders' guidelines. This person will also check the document for typos and grammatical errors. Although there's an auto spell checker, it isn't reliable. It can skip words spelled correctly, but an error to the phrase like "hat" that should be "that". Human counterpart is more knowledgeable on this.