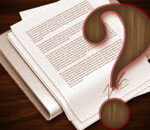 A grant proposal is a formal written request you address to prospective funders to fund your good cause. You are writing grant applications because you lack resources to carry out a project.
It is a reality that other than you, there are people and groups with worthy projects, but lack funds to fulfill their cause. This is where grant proposals come in and help you materialize a noble endeavor.
Although grant proposals seem to be simple, it is a thing that needs an in-depth writing flair. It acts as negotiator, to convince funders to support your purpose. Its effectiveness will tell the success of your program.
Guide in Writing Grant Applications
As a key to get funding, you must give it ample time, great effort, and special attention in writing proposals. The following are useful tips for you to create a credible one that can get funders' approval:
1. Have a stable project or activity.
Before you construct a grant proposal, make sure that your project must be complete and accurate. Ample detail and its truthfulness will give weight to the value of your proposal.
2. Search for right funders.
Always consider the nature of your project for you to know the sponsors that will likely provide funds. Find a funder that have the same mission as yours. For example, if you are into research in the medical field, a medical or scientific institution may provide you're financial and laboratory needs. If your project will do charity, a philanthropic agency is a good choice. Moreover, have a number of prospective funders. In case some funders reject you application, you have other funding sources to consider. Lastly,
3. Know and follow funders' guidelines.
Make sure that you meet their guidelines for you to be eligible for funding. In doing this, you can prepare and attach required papers to your grant proposal.
4. Make a cover letter that is presentable, catchy, and concise.
It must contain the goals and objectives of your project or activity. Plus, a good and catchy cover letter can make your request stand out. As such, funders might show interest by reading your proposal further and then approve it.
5. Give a brief background of your entity.
State your mission and vision statement, location of office, members, officers, staff, volunteers, people you serve, etc.
6. Justify your needs for funds.
Include proofs that you are not financially capable. Moreover, show facts and data to verify the importance of you project.
7. Describe the goals and objectives of your projects.
Give a concrete detail on how you want to carry out the project. By giving well-detailed and specific goals and objective, you are giving funders a view on what you want to achieve.
8. Show the flow of the whole project.
The methodologies, timeframe, activity and its place(s), and expected outcome will give funders a clear picture on how you will do the project. Breakdown the project cost so that the grantors will have an idea where their grants will go.
9. Include the sources of your data and related literature.
Be sure that the sources are reliable because these will support the feasibility of your project. It will also aid to make your proposal withstand further scrutiny.
10. State the impact of your project.
It is significant to show that your project aligns with the goals of the sponsors, too. As such, construct a strong proposal by evaluating your project.
If you feel that you are inept to do all these things, you may seek help from grant writing services. They have been into this business doing winning proposals for so many years.