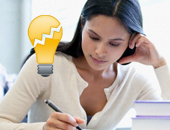 No person can claim that writing grant proposal is a simple process that requires little time to prepare. So, what makes a good and well-written request for fund?
In this highly competitive world, grant seekers know that great ideas are not enough. They have tried that good concepts, alone, will not help them to win the grant.
Writing Grant Proposal Made Easy
If you search for funds, you have to use other methods to jumpstart your project. As such, brace your plans by doing these things:
You must convince funders by explaining how and why your idea will capture their interest.
The key is to research and plan with commitment, hard work, perseverance, and creativity. You have to create a strong proposal that explains to funders the worth of your program. If you need help for your proposal, you may turn to grant writing services.
Research on the funding agency to find out who and what they support.
Get in touch with funders by visiting their Web sites. Know the organizations, programs, and locations they serve. This will help you tailor our application to their requirements. If you find that they need a one-page letter of inquiry prior to submitting a full grant proposal, then send so.
Follow the rules and meet all requirements.
Some funders state that they will reject applications that fail to include all requirements. Others, however, disregard requests that do not have a copy of their 501 (c) (3) status. To avoid these hassles, read and understand all information on funders' Web sites.
Prepare your letter of inquiry.
This one-page letter must describe your organization, and its project. Also, include the budget, and outcomes. Write your sentences in a clear and concise language that is easy to understand.
Include a brief background of your organization.
Describe your entity's history, mission, programs, and budget. Also, discuss what makes you unique from others. Your proposal will be more compelling if you will show that your program can create a lasting impact to recipients.
Describe the basic problems of your target beneficiaries and why is it important to resolve them.
To do this, you need to point out the issues you want to resolve. Discuss in the need assessment section why you choose this problem and the effect it will bring if resolved. From here, you are showing funders that the grant funds will go to a noble purpose.
Write a work plan or project goals section.
Include your activities; the person(s) in charge of the plan; and number of people to benefit from the project.
Define your goals and objectives in a clear and measurable way.
Through your aims, you explain how you can do your project. These are you clear targets, and you direct all your activities toward its fulfillment.
Provide other sources that will help you carry out the project.
Your draft must have a brief description of your other funding sources. How you will receive them? Will they be in-kind or in cash?
Have a truthful, detailed, and justified budget plan. Provide funders with a complete and clear breakdown of all your project expenses. While the process entails a lot of time and effort, the reward is promising.