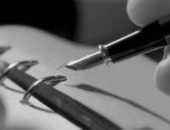 Why does writing grant proposals still exist in modern times? Is it really an important process before getting the fund?
In today's wireless, paperless, and digital age, writing still plays a significant role. It should always be present and everyone should learn its basics. Why should we document a transaction in paper? The saying applies, "If it's not written down, it doesn't exist." Though there are high-end recording devices, a written piece carry a deeper essence.
Now, we understand why the federal and private foundations require a written request for fund. With it, the deal becomes official and binding. If you apply for a grant, they keep your files or documents for records purposes. This way, they can access and review your files easily. Moreover, it is a proof of transparency in both private and public sector.
Writing Grant Proposals to Obtain the Fund
Grant writing is a thing that you learn the hard way. As expected, it also has different rules and various methods. Even without a specific definition, you know what grant writing is. This process is the key to win the awards from foundations.
As a grant seeker, there are more reasons you write a proposal. You use it to seek financial assistance for various causes. It could be for scholarship, hospitalization or medical expenses, or home renovation or improvement. But if you are a nonprofit group or a charitable civic group, you also send proposal to convince funders to finance your program. Since your recipients are the most vulnerable people, you have to identify them and describe the help you could bring them. These are the elderly, youth, children, women, and people with disabilities.
Importance of Writing Grant Proposals
The decisions of a funding source, whether to give you the grant or not, depend on how you create the proposal. They consider many things before they come up with the results. One significant factor is the content of your document.
Is it convincing? Does it contain facts? Does it present the need and clear solutions? These are just few of the important questions to think about when you are going to write a request. There are still more to ponder.
Practical Tips in Writing Grant Proposals
When preparing a proposal, please remember these tips:
Follow the guidelines set by the funding agency.
Know the grant writing basics. Keep the rules; use the right grammar; and include sections.
State a clear purpose. Cite the goals and objectives. Include most recent related research and studies to support the need for your project.
Customize your written request.
Write a cover letter and a letter of intent.
Attach all relevant papers and proofs.
Submit the required documents and a great proposal.
Communicate with the funding agency.