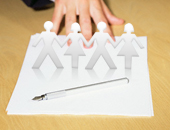 Writing different grant ideas is far different from other writing tasks. While both dissertations and grants contain related literature, each of them is written in different styles. A grant request is a formal document that asks for funding to make a project come true.
Boost Your Chance
When trying to write a request for funding, you need to highlight these details:
1. Essence of the proposed program or project
2. Project goals
3. Target market or people within a certain area
4. Realistic budget plan
5. Timeline of activities
6. Future plans
All these sets of info play a vital role in your grant application for they can boost your chance for the needed funds. Thus, you have to perfect these sections. In writing them, you should bear in mind to compose a write-up that has a concrete idea. Always align your goal with that of the funding source. Try to prove that you are firm to reach a common mission. Last but not the least, make your written request effective.
How are you going to do this? Think of a great social impact that your project could bring for many people or the entire community. Cite the impact and relate how the program will change the current situation, solve the problem, and/or make a difference in people's lives. An impact is all about change, and that is the thing you should highlight.
Writing Proposal
If you are having a hard time making a good proposal, here are some points that you should consider:
Specify the need that you intend to address;
Try to establish a concrete plan on how the project will turn the community's vulnerabilities into long-term strengths;
Create an idea that will not only support the current needs, but also sustain the future needs;
Focus on an idea that will inspire others to follow; and
Inspire spirit of volunteerism and teamwork.
Truly, grant writing is not an easy task. It takes good writing skills, patience, and determination in order to obtain the funds and fulfill worthwhile endeavors.
If you can't make a good proposal, seek help from expert grant writers.