Open Grant Programs
Allied Grant Writers provides quick details about some of today's open grant programs of various interests such as education, environment, human rights, global development, health, and many others. Non-profit organizations, federal grant seekers, and other entities interested in applying for grant funds can certainly benefit from these pieces of information.
How to Ask for a Grant: Five Steps That You Should Follow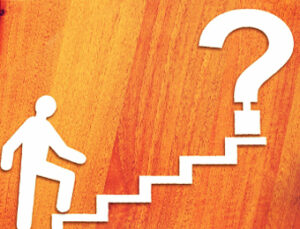 A grant is a gift of money. Any person can ask other parties for a grant for personal, nonprofit, or business purposes but not all can get funding. You must first get the grantor's attention and convince them that your project is worth their time and money. So how do you do it?
We asked our expert grant writers and sought their secrets on how to ask for a grant. If you want to be in the list of considered applicants, follow these five simple steps they advised:
1. Find matching grant prospects.
Submitting funding requests to a grantor that does not fund your project type is just a waste of time, money, effort, and energy. To find the perfect match for your project's needs, use helpful resources such as Fundsnet Services or the Foundation Center Directory Online.
2. Visit the web site of your targeted grantors from time to time.
Most grant makers post funding guidelines on their web sites. They expect all potential grant seekers to be fully versed in their funding priorities, process, and past funding habits. Business firms also publish annual giving reports on their sites. This report gives an insight into the types of projects they usually fund.
3. Call the person in charge to confirm your eligibility.
Use every chance to interact with the grant maker and put a face on your funding request. Most firms have program staffs who you can call to clarify the application process. If the grantor has staff that will respond to queries, a collegial discussion can highlight your application within a large pool of seekers.
4. Prepare a grant proposal or letter of intent.
More often than not, grantors will request either one or the other. A full grant application must comply with a funder's content requirements. It should include info such as the history and mission of the firm, qualifications of the key staffs, program design, and the needed budget. A letter of intent is a two-page summary of the highlights of the program seeking funding. You should prepare a model grant proposal and then adapt it to each grant application.
5. Follow the grantor's application process exactly.
Adhere to the specified content, format, requirement, and deadline. Funders often receive over-the-top requests for limited resources. So for sure, they'll reject those who don't follow instructions. Many grant makers opt to receive e-applications while others still require proposals in hard copy.
Are you ready to try your luck in the grantmaking arena? Hire us for your proposal writing needs! Consult our expert grant writers now and learn more tips on how to ask for a grant.
Educational Grants: Three Ways to Earn Your Degree for Free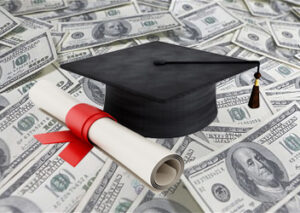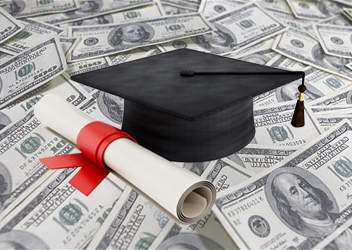 When it comes to getting a college degree, tuition will always be a challenging issue to face. If you're academically great, it won't be hard to get a scholarship. But what if you're just an average student?
If you are looking for free money to support your studies, you can rely on educational grants to give you the assistance you need. It's not going to be easy, thus you have to work hard and follow these tips to get the odds in your favor.
1. Search for the appropriate grants.
Start searching for the best financial aid one to two years before getting into college. You can visit several agencies or do an online search. The Federal Pell Grant is among the most popular educational grants that give out large money ranging from a hundred to thousand dollars. It awards a large and fixed amount to eligible colleges or universities. Aside from this grant, you may also check on the following:
• State grants
• Academic Competitiveness and National SMART Grants.
• Institutional grants
2. Fill in the Free Application for Federal Student Aid (FAFSA).
FAFSA is the form used by the U.S. Department of Education to determine how much you and your family can contribute to the cost of your college education. It will look into your family's income, assets, and other household information. Colleges and universities use this form to determine your eligibility for federal, state, and other financial aids such as grants, loans, and work-study programs.
Most college's grants have deadlines as early as mid-February, and the reserved fund might be dwindled before the deadline. So if you are an upcoming college freshman, you can submit your FAFSA as early as now.
3. Prepare the needed documents.
You have to contact the financial aid offices of the college of your choice a year before going into college. You have to know the deadlines and required documents.
In completing your application, don't forget the following:
• Complete list of schools you're interested to attend to
• Parent's income tax return
• Other financial aid forms
You can rely on a professional writer for your grant proposal needs, too. If you are applying for educational grants and would need a proposal to submit to your target funder, trust AlliedGrantWriters. Visit its web site at www.alliedgrantwriters.com or call 1 (800) 825 2314.
Grant Writing for Beginners: Tips to Become Prolific Writers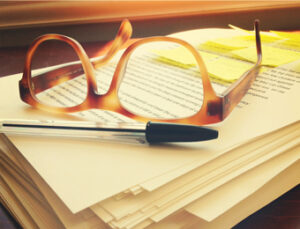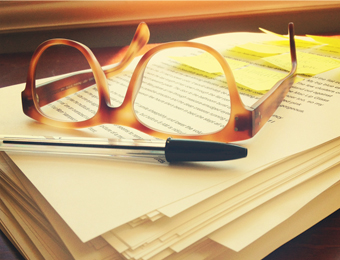 They say a vision without a plan is just a dream. But how about a plan without funding? Is it not simply a dream as well?
As with any project, your vision should not end with just a plan. You need to make sure, too, that you have the people, facilities, and most especially, financial resources to execute your ideas.
Grant writing is among the most effective strategies for beginners to fund their programs. By writing a convincing proposal, they can communicate their visions well and request funds from grantors.
But a grant proposal is not just a simple plan written on a piece of paper. It has to be detailed and complete so the funder can get a good grasp of how your plan will work.
Do you know what it takes to become a prolific writer? Here are some tips to help you.
Know your funder.
Before you start writing your proposal, know first who the funder is and what they serve. Know their mission, organizational profile, and goals and use them as your guide in creating your proposal. See to it that your project fits their requirements and matches their funding priorities.
Review the application procedure.
Not all grantors are the same. While some accept just any form of application, others require specific formats and submission process. So make sure you review the Request for Funding Proposal (RFP) before starting your piece. This will guide you and keep you on track of the plan.
Always tell a good story.
Grant writing may be technical; but it has to be passionate and touching as well. Your goal as a writer is to create a real life-changing story that can move the funder's feelings. In writing your proposal, justify your beneficiaries' needs and convince the grantor of your project's impact.
Learn from your mistakes.
It isn't easy to get your project funded. While there's a chance for you to win a grant, there's a greater chance, too, that you may compete with better projects and may not get the funds at all. But never lose hope. Pick up from your errors and improve your writing. Look for other grant sources and don't stop trying.
Be the best that you can be.
Lastly, believe in what you can offer. You know exactly what your strengths and weaknesses are. Use your strong points and improve your flaws. Soon enough, grant writing for beginners, like you, will just be a piece of cake.
Find Grants: Where to Search for Lists of Funding Sources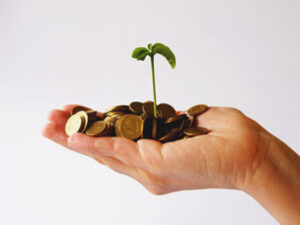 It's never easy to execute a project. Besides planning and proposal writing, it takes a lot of patience to seek funding, too.
While program development is clearly hard to handle, grant search is the hardest and most challenging of the three. Organizations don't easily get a guarantee that funders will finance their projects after submitting their proposals. They often need to take risks and expect the likelihood of rejection.
Do you need to find grants? If you see yourself struggling for funding sources, then here are a few tips that might help you.
Online Databases
If you're new to funder research, seeking the right funder may take a lot of time and effort. But don't worry. It's easier these days.
Unlike before, you don't need to go to libraries and government offices to gather information. Thanks to the virtual world, you can get them all now in a mouse click.
If you're looking for funding sources, consider these web sites and online directories. They keep large databases of foundations and charitable institutions that could match your needed funding.
Foundation Center (www.foundationcenter.org) – This site allows you to search for funders, companies, grants, and 990s. It doesn't display the list that easy though. In one section, you have to key in your Employer Identification Number (EIN) before you can access their "limited" list. While this site requires subscription for you to fully view the list, you can still get a glimpse of various grantors. Visit its site, click Find Funders>Top Funders and you'll see them. Search for each item separately or visit their respective sites so you can get the needed details yourself.
Fundsnet Services (www.fundsnetservices.com) – The site has been giving out free resources to visitors since 1996. It offers information on funding program initiatives, fundraising, philanthropy, and foundations. You just have to browse pages by clicking on the provided Categories.
The Grantsmanship Center (www.tgci.com) – Go to its web site and to the Funding Sources page. This page offers useful information state by state. It also shows top foundations, community foundations in a particular state, and available corporate giving programs. Make use of the clickable map to get to your desired location.
These are just few online materials that might help you find grants. But if you need someone to help you find more, seek help from professional grant writers.
Contact AlliedGrantWriters at 1-800-825-2314 for more details.
Grant Writing Basics: Who Are Eligible to Receive Funding?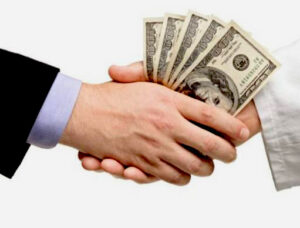 Writing a grant proposal is a tough work. It requires one to exert time and effort. Even if you perfect this task and come up with a good output, there is never a guarantee that it will get the nod of the funding sources. There are many reasons why grant seekers fail to get the funds. One of these is eligibility issue.
Learn More
Before you apply for certain funding aid and make a written request, you need to figure out first if you qualify for such help. As part of grant writing basics, here is a list of qualifications for groups and people who can apply for grants:
1. Individuals can get grants, but not for personal aims. These grant monies can't be used to pay for debts, buy a home, or start a business. It is mostly given as support for these reasons:
College scholarship;
Educational research; and
Art projects for artists, dancers, or sculptors.
2. Religious or faith-based groups such as churches, mosques, temples, and the likes can apply for grants under these conditions:
Supports "secular" interests, which may include humanitarian projects;
Funds shall not be used to influence people's faith; and
Funds shall not be used for the purpose of promotion within their group.
3. Tax-supported groups can also get grants to give aid to:
Police and fire departments;
Schools, teachers, and school districts;
Counties and cities; and
Colleges.
4. Nonprofits or the 501(c)(3) groups can apply for grants to fulfill their projects, such as:
Educational programs;
Social services;
Environment and wildlife causes;
Arts and culture projects; and
Help other groups with different interests.
5. Private and quasi-public groups are qualified to receive grant funding if they are foundations that support any of these:
School district;
Charter school; and
City art.
More on Grant Writing Basics
If you wish to get grant money or any form of help from certain funding sources, you should think of various factors that could affect the process.
Grantor. Factors include funder's goals, geographic focus, guidelines, requirements, deadlines, grant cycle, availability of funds, and range of funds to give away.
Grant seeker. Factors include type of projects, number of target participants, scope of programs, timeline of activities, budget requirement, and program sustainability plans.
Knowing all these things can save you from doing pointless preparation and help you obtain funds. Truly, learning the grant writing basics can increase your chances to obtain free monies.
It takes good writing skills to produce a compelling grant request. If you can't make a good proposal, seek help from expert grant writers. We can help you obtain the essential funds toward reaching your goals for people who need them most.
Contact us at 1 (800) 825 2314.
Apply for Government Grants: Stuffs That You Need to Know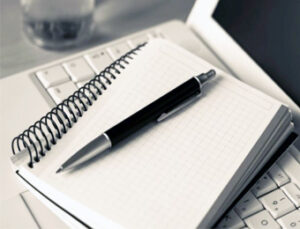 When applying for grants, there are normally a lot of things to think through before you submit your proposal. But to help you avoid any grave mistakes, we made a narrow list of the most important things you should know as you apply for government grants.
Choose a grantor wisely.
Do not assume that because a grantor provides funding, they will offer it to anyone who applies for it. Read their requirements very carefully. These grantors will have their own criteria before you can even qualify as an applicant. You might have written the best government proposal. But it won't be of any use if you submit it to a private grantor that only supports for-profit projects. So before you write a proposal for a grantor, analyze first the nature of their group and their requirements.
Be detail-oriented.
A funder will review every single bit of details in a grant proposal before an applicant qualifies for the funding. Thus, it is important that you don't miss out even a single piece of info to make sure that all your efforts payoff. Review all items very thoroughly. If possible, create a checklist of all things that the grantor wants you to put in your proposal and tick off each item that you've finished. With this, you'll be able to identify all other details that you need to supply.
Organization is the key.
Anyone who reads a screwed up proposal will reject it instead of spending more time to read it. Organization of your data and the document as a whole is crucial. By giving enough time to put your proposal in order, you'll give your grantors an easier time reading it. This will also make your document much easier to understand.
 Budget is a big deal.
Preparing the budget summary is a very essential part of the process. It's not something that you can just guess or estimate. Grantors will want to get the real score as to how much you will really need for the project. You will also need to show where the whole funding amount will go. Do not forget that it should be for something worthwhile, so plan the budget carefully. Know what things (e.g. equipment, labor, transportation, etc.) will need funds in order to complete the project.
Consider hiring a critic.
Before submitting your grant proposal, get a professional critic who's knowledgeable on grant proposal writing in your organization's industry. It won't be easy to apply for government grants if you are not backed by experts. Their feedbacks and critiques are crucial to help hone your grant for its success.
However, if you want a greater chance of having your project funded, hire an expert grant writing firm like AGW. With years of experience in grant writing, they already know the ins and outs of this industry.
Grant Writers: AlliedGrantWriters.com Unfolds Their Benefits
Grant writing can be one of the most tiresome and mind-boggling deeds of a non-profit group. Apart from needing much time, creating a proposal also look for experts who can communicate, research, and write very well. In such cases, most organizations do hire grant writers to meet these needs in terms of writing proposals for their projects.
But what can you gain from hiring grant writers? Below is a list of benefits that might fascinate you.
1. Get high level of expertise and skills.
The whole process of getting funding from grantors is very tedious. One of the hardest parts, but the most critical one, is writing the proposal. Yes, it would be tough especially for first time grant seekers. If you don't have the knowledge and experience to do so, it is not easy to develop a proposal. Having an expert to do this, you are sure to have a well-written and effective proposal. Skilled and experienced writers have excellent writing knacks and broad understandings on the grant process. They know how to do fast and accurate researches. They hold accreditation and licenses as signs that they have the niche in writing. Just be smart enough in choosing or hiring a person to entrust your proposal.
2. Things are done on time.
As professional writers, they work with good ethics. One of their traits is to finish the tasks on or before the deadline without loosing the quality. So when you hire them, rest assured that you will get the proposal on time.
3. Have the control over anything.
As you supply the resources and information, the content is all your idea. The writer will just arrange and improve it for you. Also, you have the right to choose who to hire for your grant request, and you also have the power to fire him/her once he/she is not able to do the job well.
4. Have an outside perspective.
Skilled writers also have the knowledge on the aspects of writing grant requests. They can even help you analyze the project and give you fresh viewpoint in getting funds.
5. Save time and money.
Hiring proposal writers are both time and cost-efficient. Apart from the fact that they observe deadlines, their rates are very affordable and suitable to your budget. Moreover, you can get a competent proposal from them. They are also flexible enough to support you whenever you ask for help.
6. Expect a return on investment (ROI).
Through proficient writers, you'll have greater chances of being funded by prospective grantors. But, this does not assure that they will accept and fund your proposals. It is just that you'll be gaining a more competitive edge among other proposals. And since this service doesn't charge you too much, you will gain even more once you win the grant.
In fact, these are some of the benefits you might get when you hire grant proposal writers. They are in this service helping you and other non-profits to get the funding you need. Do you want to try expert grant writing services? Visit www.alliedgrantwriters now!
Preschool Grants: Its Use and Importance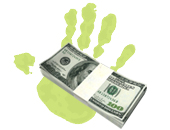 Aside from food, shelter, and health care, kids also need education for them to succeed in the future. However, not all parents can send their kids to school. This is why preschool grants play a vital role in helping poor kids through government sectors, nonprofits, and private firms. They allot funds to send kids from poor families to school. Apt funding to support this need, on the other hand, is hard to find. Tough competition among schools can bring down the costs, so the state should take steps to make education open to all kids despite their race or background.
Why Send Kids to Preschool
Kids are always curious about the things around them so they need to learn and be guided early to cope with the challenges of growing up. Preschool is the perfect place where parents can enhance the innate talents of their kids. It also prepares them to pursue a better life and have a great career in the future.
The school plays a crucial role in building the child's future and the society as well. Early education prepares the kids for further learning, growth, and development. Teachers give various games and activities to convince and engage children to learn while having fun. To experience this, toddlers between two to five years of age must enroll in a preschool.
Each session is carefully planned to improve reflexes and coordination. They use learning blocks, toys, art kits, and learning gadgets to teach numbers, colors, pictures, letters, words, sounds, music, and more.
Outdoor games are highly encouraged because they allow kids to run, jump, skip, throw and catch, as well as use swings, slides, rides, and other play places within the school premises. Other events also include trips to the zoo, parks, or picnic gardens where kids can explore and learn.
Preschool Grants
Preschool grants help a lot in allowing the kids from poor families to experience learning and playing despite their status. Here are some of the grants where you can apply or refer to qualified applicants:
Education for Homeless Children and Youth Grant.
Awarded to states and rural areas that intend to make sure that all homeless kids will go to school.
Early Reading First Grant.
Provided to local agencies, early childhood education centers, and organizations.
Even Start Family Literacy Program Grants.
Offered to pursue literacy and give Native American tribes and groups a chance to go to school.
US Department of Education Grants.
Given to set up programs for children's early learning, serve needy families and community.
Did you find this article helpful? Visit our blogs page and read our other articles to learn more about grants.
Government Grant Writing: Proposals under Obama Administration
Why did the Obama Administration amend the grant process? Part of it is a new plot for government grant writing. The content and the price are the two key concepts of this. Now, proposals will pass through critics who are more keen and strict in approving grant requests.
President Obama has shown his worth to the millions of people who voted for him. As part of his works is to uplift the life of his people, he pursue pending bills and create new ones to improve the country. Also, his admin came up with an idea to boost the quality of writing for funding requests. For grant seekers, this means doing high quality federal proposals.
Changes on Government Grant Writing
1. Focus on client satisfaction. Federal grants will impose high standards for better quality. They will focus on what customers would like to hear as you write. In doing this, consider these things to satisfy customers:
Do it quickly and effectively.
Number of distribution measures performance.
Customers will receive online reports.
Product and work will support the government.
Changes like these can highly affect the US economy. We all know that writing this kind of grant requires time and even the right knowledge. This may boost the insight of people, as well as getting funding approval.
2. Give more weight to charitable sector. Pres. Obama just released the fiscal year 2013 budget proposal. It has four provisions that favor the philanthropic group. The budget aims to push the simplified excise tax and preserve the charitable deduction.
In fact, writing federal proposals are tough these days. Moreover, the government does not grant all applications. As such, you will face a tough competition. To be able to surpass this, you have to know the main concerns and needs of a federal grant. Thorough planning and substantial content are the keys to win the fund.
Now that grant writing has been stepped up, does it mean a blurred chance of getting approval? For grant seekers who disregard the rules, this could be their fate. Thus, follow this new guide. Though it would mean new things to grasp, you have to adhere. Adapt to the changes to be able to craft a perfect proposal. But federal grants have deadlines to meet. If you take the new course, it would mean long and winding efforts before you can produce one.If you think you are inept to complete the task, you may heed support to get this job done.
Nonprofit Grants for Noble and Meaningful Projects
Nonprofit grants are designed to meet the needs of organizations involved in making a difference in people's lives. Through the years, they have become a vital source of community development around the world.
A grant is not a loan or "free money" but rather a financial aid given only for certain projects that have a definite goal, or programs that could bring positive social impact. This type of funding is normally for large-scale projects. The amount of money can be either large or small depending on the award program or the project itself.
Funding Sources
Here are two of the most common sources of grant money:
1. Federal Grants. The federal government is one big source of funding. It has a lot of grant programs to choose from. To look for federal grants, one may go to Grants.gov and start searching by category, agency, or keyword. Avoid wasting time by reading carefully the application guidelines and processes.
2. Funds from Private Entities. There are people and companies earning millions of dollars. Aside from giving to charities and nonprofits, they also give funds to private foundations or set up foundations in their names.
Before you can apply for any funding opportunity, you should prepare a written request. To guide you in doing this task, here are some pieces of info for you:
Tips for You

Perform these tasks. It takes some weeks or even months for a grant seeker to complete a grant proposal. It does not just involve pure writing. In fact, it also involves gathering of essential data and extensive planning. Some tasks even require thorough research, and work on lengthy essays, reports, and other required documents.
Tell the story. As fund seeker, you should make your request exceptionally written, with clear and updated info about your nonprofit group. Show your organization's knowledge and grasp of the problems it intends to resolve. It should explain how target beneficiaries or the community as a whole will benefit from the proposed project.
Be creative. Make it a point to put tables, charts, and other graphical presentations into the proposal. If your group intends to propose a day care center, you must be able to show how many children will benefit from it. Cite studies that show how similar programs or projects have achieved favorable outcomes.
Show budget plan. Funding programs usually do not cover the total requested amount for a proposed project, so it will be best to request funding for at least 85 percent of the total cost.
Mind the time. Take note of the deadline of submissions and other dates related to the program. Most federal funding opportunities follow strict schedules, so make sure to submit ahead of or on time. Don't forget to track down your application status.
A proposal can make or break your grant pursuit. Thus, you have to exert effort just to make it good, which can compel funding sources of the worth of your proposed project. In case you can't make a good written request, seek help from expert grant writers.
We can help you obtain the needed funds for your worthwhile endeavor. Contact us now!
National Geographic Society/Waitt Grants Program
Grant Program Description
The National Geographic Society/Waitt Grants Program funds projects that require venture capital, supporting exceptional projects while foregoing a time-consuming peer-review process. NGS/Waitt grants are able to fund "proof of concept" research for applicants at an earlier stage in their careers than other NGS grant programs. Special emphasis is placed on expedited grant processing and turnaround.
Eligibility Requirements
Applicants are not required to have advanced degrees to be eligible for funding, though they will be required to show a commensurate level of expertise and experience. Applicants must also have an affiliation with an educational organization or other institution.
Funding Deadline
Rolling basis
Geographic Focus
Not specified
Range
U.S. $5,000-$15,000
*For further details, please contact us at 1-(800) 825-2314.
ResMed Foundation: Scientific Research Grants
Grant Program Description
ResMed Foundation will consider Scientific Research Grant proposals focused on sleep disordered breathing (SDB) and other respiratory disorders: including evaluation, diagnosis, treatment and management. The Foundation's key mission is to promote novel research as well as public and physician awareness of SDB, with a primary focus on positive airway pressure and ventilation-based treatment.
Eligibility Requirements
Applicants must be a qualified tax exempt organization under section 501 (c) 3 of the US Internal Revenue Service or have the equivalent designation by the federal governing agency in another country. In addition, the ResMed Foundation is restricted from funding:
Organizations without IRS not-for-profit status, or the equivalent qualification as a foreign not-for-profit organization
Organizations to which donations are not tax-deductible
Individuals
Political contributions
Regular and ongoing operating support
Contingencies, deficits or debt reduction
Loans
Funding Deadline
Grant proposals will be reviewed biannually, and should be submitted according to the following timeline:
Application Deadlines:
March 15
September 15
Decision Made By:
April 30
October 31
Geographic Focus
Not specified
Range
$10,000 to $50,000
*For further details, please contact us at 1-(800) 825-2314.
SickKids Foundation
Grant Program Description
As part of the Foundation's National Grants Program, support is offered by SickKids Foundation for conferences, workshops or symposia, which are relevant to the health of Canada's children. The purpose of the Community Conference Grants Program is to support events, which are organized by and/or for families with children with health challenges, including but not limited to children with acute illness, chronic illness, and disabilities.
Eligibility Requirements
Eligible events must:
address issues that are relevant to child health in Canada
support the parent-child-professional partnership by having a focus on information sharing between families, health professionals, and community organizations
include knowledgeable and credible presenters
take place in Canada
be sponsored by a registered Canadian charitable organization
Preference will be given to events which:
are community-based
are organized by smaller, community-based  organizations
are multidisciplinary
address issues which are of high frequency and/or high morbidity/mortality and/or high economic or social cost
have the potential to make an impact on practice or policy.
Funding Deadline
Deadlines of applications for each fiscal year are May 31, September 30, and January 31.
Geographic Focus
Canada
Range
Maximum of $5,000
*For further details, please contact us at 1-(800) 825-2314.
Swanson Family Foundation
Grant Program Description
The Swanson Family Foundation was established in 2006 by Mary K. Swanson to create a legacy of sharing to the world in the areas of education, leadership, environmental, health and lifestyle related issues. Along with Robert J. Jacques, her partner and husband, and their three children Katie, Andrew, and Josef, Mary wants to share resources, both financial in the form of grants and partnerships and also with their expertise.
Eligibility Requirements
Grants will be primarily made to organizations providing "hands-on" support to promote a sustainable higher quality of life in the areas of education, environment, leadership and health. No grant will be made to a political or profit-making organization, to individuals, nor for the benefit of specific individuals.
Funding Deadline
Not specified
Geographic Focus
U.S.
Range
Not specified
*For further details, please contact us at 1-(800) 825-2314.
May & Stanley Smith Charitable Trust
Created in 1989, it provides grants to organizations that serve the needs of children, the disabled, the elderly, and the disadvantaged. The Charitable Trust supports:
Capacity building;
General operating support;
Equipment Tuition assistance; and
Program support.
Eligibility Requirements
Grants are given to nonprofit organizations that are tax exempt under Section 501(c)(3) of the Internal Revenue Service Code and not classified as a private foundation under Section 509(a) of the Code, and to non-U.S. organizations that can demonstrate that they would meet the requirements for such status. Organizations can also submit applications through a sponsoring organization if the sponsor has 501(c)(3) status, is not a private foundation under 509(a), and provides written authorization confirming its willingness to act as the fiscal sponsor.
Funding Deadline
There are no deadlines for the LOI.  LOIs may be submitted at any time
Geographic Focus
Applications are accepted from those organizations providing programs and services in the United States, the Bahamas, the United Kingdom, Canada, Australia, or Hong Kong.
Range
Varies
Common Fund for Commodities (CFC)
CFC is an inter-governmental financial organization that supports the projects in developing countries that are working to improve and diversify their production and trade of commodities.  These projects aim to achieve poverty alleviation by developing the socioeconomic aspects of commodity producers and processors.
Eligibility Requirements
CFC's projects favor commodity producers in the least-developed countries, although grants are given to groups based anywhere in the world.
Past CFC grants went to research organizations in the areas of agricultural and minerals sectors; government agencies for agriculture, forests, and fisheries; industry associations (e.g., for coffee, tea, sugar, cocoa, dairy, cotton, minerals, timber, etc.); and a few regional, national, and local foundations and NGOs.  CFC also collaborates with some United Nations agencies.
Funding Deadline
Not specified
Geographic Focus
Least-developed countries (e.g. Laos, Bangladesh, Afghanistan, Yemen, Chad, Comoros), but grants are awarded to agencies based in any countries.
Range
US$120 thousand is the maximum grant for small projects. For regular projects, contribution ranges from US$1-2 million (not including counterpart financing and contributions from other sources).
Asia Pacific Forum for Environment and Development (APFED) – Showcase Program
APFED is a regional group of experts that focuses on the critical issues confronting Asia and the Pacific region in order to come up with new models for sustainable development. The APFED Showcase Program is one of APFED's main activities to promote sustainable development in the region. This program, which is supported by the Ministry of Environment Japan, supports projects promoting innovative policies, measures, and actions toward sustainable development in the Asia-Pacific region.
Eligibility Requirements
Open to government organizations, development NGOs, community organizations, and research organizations which promote environmental management and sustainable development in the Asia-Pacific region.
To be eligible for the Showcase Program, organizations have to be properly registered under the laws of their countries for more than three years.
Funding Deadline
Year-round
Geographic Focus
APFED makes awards and grants in the following regions:
Southeast Asia and Pacific Islands
East Asia
South Asia
Range
Up to US$30 thousand for each selected project
American Jewish World Service
American Jewish World Service (AJWS) is dedicated to alleviating hunger, poverty, and disease in the developing world, regardless of their religion , race, or nationality. AJWS supports projects on:
Slum and Urban Development.
Sustainable Agriculture, Biodiversity, and Food Security;
Economic Opportunities; and
Land and Resource Rights;
Eligibility Requirements
AJWS makes grants to grassroots NGOs and community-based organizations, although it is highly specific about where it will make grants by country, and by regions within countries. Grant seekers should confirm that they are eligible to apply from the geographical criterion.
Funding Deadline
Year-round
Geographic Focus
It supports projects in the ff. countries:
Asia: Afghanistan, Cambodia, India, Indonesia, Myanmar, Pakistan, Sri Lanka, Thailand;
Africa: Chad, Dem Rep of Congo, Ethiopia, Ghana, Kenya, Liberia, Namibia, Nigeria, Senegal, Somalia, South Africa, Sudan, Uganda, Zambia, Zimbabwe
Latin America and Caribbean: Bolivia, Colombia, Dominican Republic, El Salvador, Guatemala, Haiti, Honduras, Mexico, Nicaragua, Peru
Range
Most grants range from US$3 thousand to US$30 thousand per year, but a few grants are larger.
The Blue Foundation for a Healthy Florida, Inc.
Brief information
The Blue Foundation for a Healthy Florida, Inc., the philanthropic affiliate of Blue Cross and Blue Shield of Florida (BCBSF), accepts applications for the Improving Access to Health Care grants program during two proposal cycles in the summer and winter.  Grants are strategically awarded to diverse, philanthropic, community-based solutions that:
Improve program capacity and reduce barriers to access
Nurture community health leadership to reinforce local solutions, foster innovation and sustain quality
Leverage financial, human and other resources to maximize measurable impact.
The current focus for the IMPACT Health Care grants program is on community-based health clinics and outreach programs.
Eligibility
The foundation will consider funding for:
Direct health care services, but must not serve as a replacement for insurance reimbursements or as a supplement to insurance reimbursements from Blue Cross and Blue Shield of Florida.
General operating support alone or capital campaigns, but this is not a priority area.
Equipment and supply purchases within proposals.
The Blue Foundation makes IMPACT Health Care grants to the following types of organizations:
Organizations recognized by the IRS as a 501(c)(3) nonprofit
Public agencies, including state and local governments (for example, health departments). A public entity may serve as a fiscal agent for a charitable organization or be part of a coalition or consortium applying for funding.
The Blue Foundation will not fund administrative overhead charges for universities or higher education institutions.
Funding range
Grants are made between $10,000 and $100,000.
Multi-year commitments up to three years may be made, depending upon the request, the need and the funds available, but the total dollar request should not exceed $100,000.
Deadline
The Blue Foundation accepts grant applications twice per year – mid-March and mid-September.  Proposals must be received by 5:00 p.m. on the deadline date. When these dates fall on a holiday or weekend, the deadline will be the next business day.
Geographic focus
None specified
Dunn Foundation
Brief information
The purpose of the Foundation is to make programmatic grants which significantly increase the ability of non-profit organizations to carry out their stated missions in fields of primary interest to the Directors. The Directors of The Elizabeth Ordway Dunn Foundation will focus on, but not be limited to, their interest in Florida environmental issues. Exceptions may be made to the field of environmental issues, but will occur infrequently and only upon the initiative of the Directors. Any exception will be limited to special opportunities in Florida judged by the Directors to be unusually compelling and of immediate impact.
Eligibility
All applicants must be tax-exempt under Section 501(c)(3) of the Internal Revenue Code and must be classified as "not a private foundation" under Section 509(a). Support for projects that contribute to the long term development and stabilization of organizations, small and large, will be favored. National or regional organizations seeking to establish programs of primary benefit to Florida will also be considered.
Grants are not normally made for capital purposes, for normal operating budgets or deficits, for scientific research, to individuals, or for sectarian religious activities. New applications from recent grantees are generally discouraged.
Geographic focus
Support is concentrated in Florida. Preference will be given to organizations which are located in Florida for projects which will primarily benefit the state and its inhabitants.
Funding range
Grants are often awarded in partial support of a project. The size of a grant will vary depending on demonstrated need and other factors, but is typically in the range of $10,000 – $50,000.
Deadlines
Complete applications may be submitted in duplicate at any time. Deadlines are March 15 for the May grant cycle and September 15 for the November grant cycle. If the deadline falls on a weekend or holiday, applications are due the next business day.
Samuel Rubin Foundation
Brief information
The Foundation's general purpose is to carry on the vision of its founder, Samuel Rubin, whose life was dedicated to the pursuit of peace and justice and the search for an equitable reallocation of the world's resources. The Foundation believes that these objectives can be achieved only through the fullest implementation of social, economic, political, civil and cultural rights for the entire world's people.
Geographic focus, Funding range, and Eligibility
There are no geographic limitations, and we accept applications for general operating expenses as well as for specific projects within an organization. No grants are made to individuals or for building funds, endowments, or scholarships. The majority of the Foundation's grants are in the $5-10,000 range.
Deadline and Special instructions
Applications forwarded by facsimile transmission or e-mail will not be given consideration, nor will telephone solicitations. The Board of Directors normally meets three times a year. Application deadlines are the first Friday in January, September, and May.
Allied Grant Writers can help you have an effective proposal via our different writing services. You may check them all here.