In hiring Allied Grant Writers, Client understands and accepts the company's Terms of Service. Please read these Terms very well. If Client does not agree with any of its provisions, we advise him/her to stop using and accessing the website and services of Allied Grant Writers. By using our website, Client agrees to be bound by these Terms of Service. Visit this page often to review the most recent provision changes.
The product comprises a proposal narrative written in Microsoft Word and PDF file formats, with the format and layout following Allied Grant Writers' specifications and standard. The proposal narrative does not follow the guidelines of any funding organization. Unless pre-arranged with an Allied Grant Writers' agent, Client shall receive the proposal in this manner. But if Client has already specified a funding source and arranged with our agent to have a tailored proposal, Client shall receive a custom-made product.
Depending on the package, Client receives along with the proposal free inclusions: a two-page letter of intent, a one-page cover letter, and a list of potential funding sources.
Allied Grant Writers' product is only the proposal and not its inclusions. Neither are we an affiliate of the potential grantors on the list. Allied Grant Writers just recommends them. Client can always contact other grantors to which he/she can submit the proposal. With this, we will not honor any refund request pertaining to the free inclusions. The Starter package has only the cover letter and the letter of intent as free inclusions.
Understand that the service of Allied Grant Writers involves mainly grant writing. Submission to potential funders is solely the responsibility of Client. The basis for completion is the turnaround time set specifically for the ordered package, unless Client arranges for a rush service with our agent. We also do not sell digital products but render only other grant related services as specified in our website.
Allied Grant Writers shall send an electronic copy of the completed proposal to Client's e-mail address.
Client purchasing an Allied Grant Writers' service can pay online using credit card or PayPal. Client shall pay according to the price of the package(s) he or she selected and shall be receiving a receipt for the transaction.
Client satisfaction is important to Allied Grant Writers. The company makes sure that its team of professional grant writers delivers the best service to clients. However, if Client finds the product displeasing, Client can request for a free revision with minor editing. Allied Grant Writers defines minor revision to be "information before and after the change is as similar as possible."
Client must send us a request for minor revision by e-mail no later than One (1) Week from the time Client receives the proposal. If Client asks for a major revision or a tailor-made proposal, Allied Grant Writers shall charge Client $150 to $350 more based on the package he/she ordered. Likewise, Client shall send another Request for Proposal, reviewer's score sheet, and request for revision no later than Two (2) Weeks to One (1) Month after receiving the copy.
Once Client returns the proposal, along with the changes, the writer begins the revision. Request for revision is always a priority. However, heavy workload may affect and delay its completion.
Client cannot use or reproduce the grant proposal for another purpose or for use by another person or organization other than its primary intent.
Allied Grant Writers welcomes feedback and comments from Client. We will appreciate any feedback about experience with website use. When Client sends any comment, feedback, testimonial, or story, Client lets Allied Grant Writers use it for marketing, unless upon sending them Client expressed that he/she does not give us that liberty. We shall use them freely for whatever purpose, business or otherwise, without paying or acknowledging Client or another person.
Allied Grant Writer's Liability
California residents waive the California Civil Code Section 1542. This states: "A general release does not extend to claims which the creditor does not know or suspect to exist in his or her favor at the time of executing the release, which if known by him or her must have affected materially his or her settlement with the debtor."
We may have erroneous content and typos. We make no representation on the accuracy, reliability, completeness, or timeliness of its content. Client's use of all Allied Grant Writers content is at his/her own risk. We change the website often.
Termination of Terms of Services
These Terms shall remain in full force and effect while Client is accessing the services of Allied Grant Writers. We may pursue legal remedies, including, but not limited to, abrupt service termination or Client's ability to access the website and/or any of its services, upon breaching these Terms. Even after the termination of Client's relationship with Allied Grant Writers, certain provisions of these Terms of Service shall remain in effect. The laws of the State of Michigan govern these Terms.
Allied Grant Writers may withdraw or change these Terms of Service and our Privacy Policy, without prior written notice to Client. Any change shall take effect as soon as we have published them on this page.
Last Update: May 10, 2021
California Online Privacy Protection Act (CalOPPA)
CalOPPA requires business websites and online services to publish a privacy statement. It asks owners or firms that operate online and collect personally identifiable information (PII) from customers to place a privacy notice on their website. They must declare what information they collect and with whom they share them.
In compliance with CalOPPA, we agree to the following:
Clients can view our website without having to reveal their identity.
We will add a link to this Policy on our home page or, at a minimum, on the primary page of our website.
Our Privacy Policy link includes the word "privacy" and can be found on the above as specified
Client can ask us to change his/her personal information by calling 734 245 2051.
Address: 21515 Hawthorne Boulevard, Suite 200, Torrance, CA 90503-6501 Telephone:
734 245 2051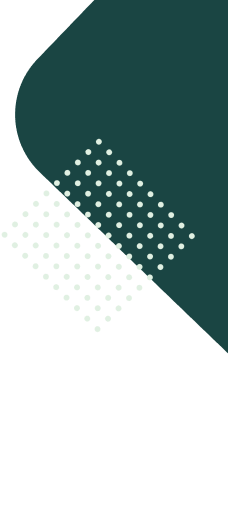 Ask for a free consultation and/or a price estimate