This Privacy Policy describes how we collect, use, and protect the personal data Client submits to
https://www.alliedgrantwriters.com/
as he/she views and accesses it. We cannot detect Client and his or her visit unless he/she shares his or her information with us. However, understand that we have no technological capacity to tell Client's identity. In addition, Client shall learn how he/she must access and use our website and services by reading our
Terms of Service
. We do not sell any products. Instead, we deliver written grant proposals and related materials directly to clients that contracted our services.
Collection of Information
Clients and visitors can view and search our website without giving their personal data. However, they must share their name, email account, contact number, address, credit card details, and other related data when they hire our skilled writers and pay for our grant writing services.
We will use Client's private information for the following purposes only:
Deliver services and handle transactions
Improve our website and services
Communicate with clients
Promote our brand and offerings
As what other website operators do, we also collect the data Client's browser sends us each time he/she visits our website. These include Client's computer's internet protocol or IP address, browser (Chrome, Firefox, and so on), and web pages visited, among others.
Cookies are small files sent to Client's browser from a web server and stored in his or her computer. They help us adjust our website to Client's interests and recognize his or her browser each time he/she views or explores us. They also capture and recall key Client information. Client can set his or her computer to get warning about incoming cookies or turn them off in the browser settings. Not all browsers are similar. Hence, it is best to check each browser's HELP menu to set it properly.
Since our website may link to third-party websites that are beyond our control or ownership, we ask clients to read their privacy policies.
We reserve the right to access and disclose Client's data to run our system well, follow applicable laws and lawful government requests, or protect him/her and our business. We will never share Client's details to third-party sources without his/her consent unless so required by the law or for reasonable situations.
The safety of Client's personal data is important to us. In contrast, no communication and transfer over the internet is 100% safe. While we strive to use all standard means to protect Client data, we cannot guarantee their complete safety.
Compliance with European Union's General Data Protection Regulation
It is possible to have and serve website visitors from European Union (EU) member states; therefore, Allied Grant Writers complies with the
General Data Protection Regulation
or GDPR. In response to its regulations, we are observing GDPR's requirements in our Privacy Policy to protect the personal data and rights of EU residents. EU residents will receive our request for their consent to let us collect their personal information for data handling. In addition, we treat EU residents' details to conform to contracts that we may have with them (e.g. if he/she hired our service). EU clients may also pursue legal business interests. In the same way, please understand that we will send Client's information to places such as Canada and the United States.
California Online Privacy Protection Act (CalOPPA)
CalOPPA requires business websites and online services to publish a privacy statement. It asks owners or firms that operate online and collect personally identifiable information (PII) from customers to place a privacy notice on their website. They must declare what information they collect and with whom they share them. In compliance with CalOPPA, we agree to the following:
Clients can view our website without having to reveal their identity.
We will add a link to this Policy on our home page or, at a minimum, on the primary page of our website.
Our Privacy Policy link includes the word "privacy" and can be found on the above as specified
Client can ask us to change his/her personal information by calling 734 245 2051.
California Consumer Privacy Act (CCPA) (For California Residents Only)
Do Not Sell My Personal Information
We do not sell Client's personal data. However, a few conditions (see below this), may force us to give them to a few third-party services.
Business Ownership Transfer
As we improve our business, we may purchase or sell assets. With this, we may undergo a sale, merger, restructuring, closure, or any similar transaction. Client's personal data may be part of the transferred assets.
Other Service Providers
We may hire third-party services to perform certain business tasks for us. They may do website analysis, digital marketing, payment processing, and other services. When we hire them to do the work, we give them only the information they need to complete their tasks. Our third-party service providers that check on Client's background may ask for other details. Allied Grant Writers also gathers technical information using cookies.
Legal Requirement
We may give Client's personal data to fulfill a legal obligation as a requirement.
California Consumers' Rights as specified in CCPA
Right to opt out of the "sale" of personal information
Right of access to know, learn why, and get a copy of the data collected about Client over the past Twelve (12) Months
Right to ask us to delete the data we have about Client
Right to non-discrimination for exercising these rights
Nevada Law (For Nevada Residents Only)
Under the Nevada Law, Nevada residents may opt out of the sale of their PII for monetary purposes to someone that certifies or sells them to others. "Personally identifiable information" include Nevada Client's full name, address, email address, phone number, Social Security number, or any identifier that allows him/her to be contacted whether by off or online means.
We do not sell personal information. However, if Client is a resident of Nevada who hired our services, he/she may ask us to withdraw the information from any sale by contacting
734 245 2051
.
To do this, we must confirm Client's identity and validate the request. Once confirmed, we will keep the request in the event of a system change.
Changes to This Privacy Policy
Allied Grant Writers has all the right to remove or change any part of this website. We will let Client know of the changes by posting the most recent version on this page. Sustained use of our website after each revision means Client agrees to such changes. We have updated this page on May 10, 2021.
Contact Allied Grant Writers
To comment, call our attention, or ask about this Privacy Policy, please contact
734 245 2051
.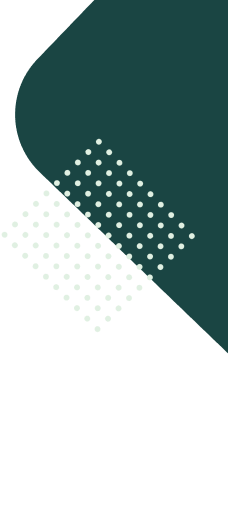 Ask for a free consultation and/or a price estimate