Other Grant Writing Services
Allied Grant Writers offers other grant writing services to assist your business or nonprofit in meeting its goals by seeking funding support for your initiatives. You may be in need of funds to conduct a program, but have little time to look for grantors. Or you may have to submit a grant application in a few weeks. Such circumstances have led us to supply add-on services that will ease the burden off your shoulder and make your grant seeking lighter.
Hire our researchers to find grants and their sources for you. Our rush service, in particular, offers almost instant writing of grant proposals. However, we only accept clients with grant submission deadlines due in three weeks or more from signup date. Writing at a lesser time than this may affect the quality of the grant application. We offer these other grant writing services to help you reach your program goals with ease and on time.
Learn more about our services and find out how we can be your partner in your worthy initiatives.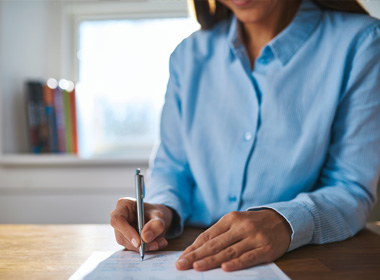 Other Grant Writing Services You Can Afford

GRANT SEARCH
Your initiative may have a better chance to win approval with the right grantor. Find the perfect grant source(s) for your program(s) when you hire expert grant researchers. Prices start at $20 per funder.

RUSH SERVICE
Your proposal will reach funding sources on time with our rush grant writing service. Never miss that chance to present your needs with reliable expertise. For service rates, speak with our agents.

LETTER WRITING
Our team also writes proposal cover letters and letters of inquiry and/or intent. We have expert writers who can get the job done in two business days. Trust our skills and you can be sure we will deliver.

GRANT EDITING
Already have a prepared grant application but aren't confident to submit it to a grantor? We can go through your copy to edit and assess its fitness for a funding opportunity. Get a free consultation now.
WHY CHOOSE ALLIED GRANT WRITERS
With years of experience in writing grant proposals, Allied Grant Writers takes pride in helping clients describe and justify their need for funds. We commit to delivering the best service and experience. Our team gets the ability to yield great results from our passion to serve.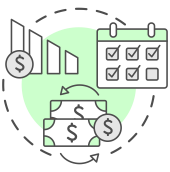 Competent Grant Writers
Our team has a profound and solid background in grant writing, research, and editing.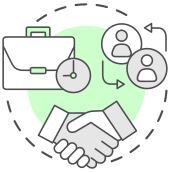 Great Grant Proposals
Familiarity breeds well-written outputs with a winning grant proposal and free inclusions.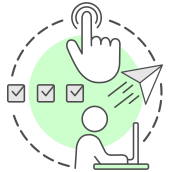 Proactive Customer Support
Our sales and support team responds to clients' concerns and answers inquiries on time.