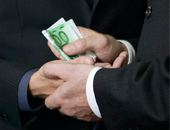 How do nonprofit groups carry out their missions? Where do they get the money for their humanitarian projects? As they lift the life of the poor, they also need funds for their causes. This is the reason funding for nonprofits are handful.
If you are a nonprofit, there are grants for your programs. All you have to do is to look into these funding agencies to meet what they require.
Heed These Tips
1. Who they help?
In the US alone, more than a million private foundations and nonprofit organizations have 501 (c)(3) status. Based on the National Center for Charitable Statistics, there are more than 1.5 million charitable groups in the US. These groups help a wide variety of beneficiaries. These are women, children, elderly, students, people with disabilities or diseases, and other groups.
2. Where do they give?
Some foundations have geographic restrictions for their grants. Most of them focus in their local area. Some give in a county, nearby counties, in a metropolitan area, in a city, in a state, and even in some chosen states. There are also funders who give grants both nationally and internationally.
3. When do they give?
Foundations has their own grant cycle. Some give every quarter, in fall and spring, or each year. Also, they have deadlines to observe. See to it that you submit your proposal ahead of the due date. So checking their Web sites will help to know more their schedules.
4. What do they give?
Foundations give funds to 501(c)(3) nonprofits through grant programs. But not all of them can support your advocacies. They have program areas and focus. Grants depend on their interest. Others focus on what would be most helpful to a society or group of people. Their programs may focus technology, art, environment, research, housing, and many more. Some may also fund more than one program. And most funders are likely to give for education, health, youth, and elderly.
As the modern-day heroes, grants for nonprofits are numerous. Apart from private entities, you can get funds from both local and national governments. This will help you to sustain your initiatives for less fortunate people.