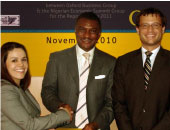 Funding opportunities involve a stiff competition among grant seekers. Thus, nonprofits have to try their very best to compel funding sources.
Is a good grant proposal enough to get the needed aid? Of course, not! Even if you have the best grant request and best project to propose, but if your organization itself is not credible enough, you cannot possibly get their nod and win a grant award. Now, how does a funding agency determine the credibility of a nonprofit group?
Factors to Help Grant Funding for Nonprofits
Before writing or even hiring an expert writer for your proposal, consider the following techniques to make your nonprofit organization appealing to the eyes of the funders:
Quality of programs.
The is the primary concern of all grantors. They want programs that create a huge impact on a target population. Thus, you should propose programs that are highly needed in your geographic focus. For instance, if a great number of youth in your area have low academic skills, instead of your usual sports game each weekend, why not launch a more beneficial project, such as a one-on-one mentoring program? Your group must know what kind of help your target population needs the most. Make a thorough community research.
Help the "right" target.
Not because there are many seniors in your community, you are already thinking about offering aid for the aged. What if the unemployed parents are fewer than the elderly, but they have many children who depend on them? Isn't that something to place much weight on? Funders make a way to know who really needs help.
Work with other groups or sectors.
Funders will determine your persistence to make a positive difference in the lives of people if you try to reach out to other concerned groups. Hence, you should establish partnerships with other sectors or organizations in your community. You must be able to have partners that will add direction to your goals. For example, your organization has made a partnership with fitness groups in your area to launch your anti-obesity campaign program. This way, funding agencies will know that you are making your brain work for the success of your project.
Define your mission.
Do not be too ambitious. Do not aim for something that seems impossible to reach. You must have one mission and this must be where your goals and objectives must focus. Do not mind and provide all what your target population needs.
Focus on program sustainability.
The adage, "Take a step at a time" does not go well with sustainability. As you try to do your present programs with the resources you have, you need to look forward or think ahead. Funders can sense if you have plans for the future. Funders want to know if their aid will give you a significant start or a "one-day meal." Let the funders know that you aim to sustain your programs by discussing your future plans.
A grant proposal is a medium that bridges a nonprofit organization with the funding sources. But it is not enough to make you win a grant. The integrity of your group has a fair share in your cause.
Can't wait to see your social projects working for the community but you can't make a good written request? Seek help from expert grant writers.