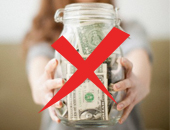 When you hit the road looking for funds to finance your project, keep in mind that donors give money to people, not organizations. Raising big amounts of money lies not in the number of letters you send, but in the number of prospective donors you can befriend in a long-term and on an ongoing basis.
Non-profits and charities derive most of their funding from individuals, in the form of contributions and gifts. In order to obtain a large amount of funds, however, grant seekers will need to send out written requests, which is often a tough process and sometimes risky if inexperienced.
For this reason, it is vital to find ways to introduce potential funding sources to the community that a non-profit organization intends to support. It pays a lot to share the group's vigor and interest with their network of friends. It is because if the latter feels comfortable with the kind of people involved, they will surely commit to help toward reaching success.
How to Do It?
To raise funds and gain friends at the same time, do these things:
Invite
When you have events, make sure to invite your prospects. These events may include annual meetings, workshops, public forums, and campaigns.
Tour
Tour your prospects around your place. Get key persons of the organization to join you. It will be better to plan ending up in the executive director's office so you can introduce your contact and entertain questions about your work.
Seek Help
Let your prospects know that you will appreciate any help from them, even an advice. People want to feel they are needed, so this may be your chance to share stories about your organization's goals and challenges. Ask them if they are willing to be part of your worthwhile project. Show that their funding aid can help you achieve your goals.
Let them Join
Plan and organize social events. Invite potential funders and make them feel like an insider by having them in the backstage. This is to allow them to see what's going on behind the public's eye.
Appreciate
The desire for praise is but a human nature. Thus, make a way to recognize the generous contributions given by your donors, supporters, and/or volunteers. This may include handing a plaque, cert, token, or any other means that give a sense of public recognition.
Treat them Well
Make your prospects feel they are special to you and your group. Let them feel that they belong, and that you share a common interest.
Connect with Others
Sure your target funding sources know other people who may be interested in your endeavor. Ask about other people within their circle who may lead you to some grant opportunities.
Share Stories
Find ways where you can be able to tell stories about your non-profit group. Your prospects can relate to stories in any way. Sometimes, they are interested about the outcome of your social event or the success of program participants.
For you to get grant money, you should prepare a compelling proposal. If you can't make one, seek our help.