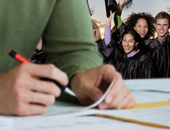 There's a lot of work to do before the school year begins. One of these is to write grant proposals for education, which aims to make dreams come true. Through a high-paying career as a result of good education, people can be able to achieve a better life sooner or later.
There are grants designed to give hope to people and groups that intend to pursue the desire of people to continue their education, especially in a reputable school. Apart from private organizations, many federal and state agencies are also in the business of giving aid on the basis of need, using public funds converted into grants for school purposes.
Rather than spending time worrying about how and where they can get money to pay for school expenses, students should look for grants that are meant to be used for either full or partial school payments. Various funding programs in the state and country can be applied for if they only know where to look.
Obtaining funding for a worthwhile project or cause is a tough task. Thus, it is expected that written project proposal may not work on the first attempt, although it may go through a revision process. Then you, the grant seeker, ask: how are you going to do this?
Grant Proposals for Education
Preparing grant proposal needs careful planning and study to make it serve its purpose to grant applicants.
First of all, they should be prepared early so you can have enough time to make the required changes. For grant seekers, allow more time to prepare the needed papers, such as transcript of records and other school records.
The writing approach should be clear and to the point, without being too wordy or tedious. This can be achieved by applying an active voice, using graphic phrases, and deepening your understanding of the project.
Aside from focusing on your feats, you should also review and know your main project mission and goals. You should also ensure that your output reflects the needs of the funding source, not just the needs of the non-profit groups. In this way, both parties can work together on the same level.
After finishing your draft, it should be edited, proofread, and revised if needed. Check your grammar. Ask a friend or colleague to review your work and let him or her give you feedback. Also, you can put your proposal away for a while and go back to it after a few days.
Grant proposals for education are supposed to match what the funding sources are looking for, so you need develop strong and great results if you truly desire to get funded.
For more info about grants and grant writing, check out our blogs page for more helpful tips.