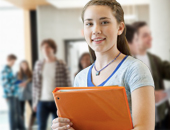 It is the dream of all people to have a better life and they believe that they can achieve it through education.
State education grants are meant to help students who are planning to enroll for a degree in a good college. Instead of worrying how and where they can raise money to pay for tuition and other fees, the grant pays for the costs, either full or partial.
In the United States, various types of funding programs are open in every state, mostly for those people who want to pursue higher education after high school.
Let the Search Begin
To look for funders, grant seekers can go online and search on the Internet. If they are lucky enough, they can find financial aid offered nationally or within the state where they live in.
Most states offer various programs that can fit the people's needs. But fund seekers will know nothing about the grantors unless they do something. They would not want to let a rare chance to get a state education grants pass by.
Apart from the federal government, the states are a great source of aid. They give grants based on need and have more than one kind of program that supports people who need it the most.
In some states across the country, they use the revenues from the state lottery program to augment the entire budget for the said programs. A portion of these funds, most of the time, is converted into funding aid.
Focus
These grants are designed for worthy students from poor families. The California Student Aid Commission's Cal Grant Program, for instance, is regarded as a successful state-based education funding in the country today. They accept recipients based on their GPA and financial need. This program is well funded and supports thousands of worthy students.
Another great program is the state of Texas' Toward Excellence, Access, and Success (TEXAS). Under this program, they pay for all tuition costs if students opt to enroll in schools run by the state.
There are programs that cater to the needs of ethnic minority students. Meanwhile, there are awards designed for women and PWDs.
There are also state education grants helping students who pursue in demand work or career, such as nursing or teaching. In exchange for the funding received to pay for the tuition costs, the students need to serve poor places for a certain number of years.
For more info and question about grants and grant writing, please feel free to explore our site.