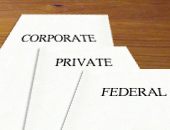 At this age when the economy is still not in its perfect shape, the need for funding grants is still on the run. In fact, a lot of profit, non-profit, and private groups in the U.S. rely on grants to fund and fulfill their projects, missions, and goals. But of course, not all grants are the same and not all proposals are funded. Due to financial strains and economic conditions, thousands are vying for limited slots; thus, making the chances of being funded even smaller.
It's the reason why experts always advise people to know first the nature of the grantors before applying. Many firms offer grants and there is funding available for every goal and purpose.
Types of Funding Grants
To have a better grasp on the varieties of funding available, here is a rundown of the grant types offered to grantees:
Federal Grants
These are financial support awarded by a federal agency in order to carry out projects geared towards a public purpose. Funds came from the general federal revenue. In the United States, there are over 1,000 grant programs managed by 26 federal agencies every year. Both non-profit and private groups can use it if the certain project meets the terms set by the funder and help them deliver noble services to the public.
Private Grants
Persons and private groups also offer grants to projects that speak of the same mission they are promoting. Inspired by their own interest to make a difference, they use their own money to award grants and scholarships to chosen recipients or projects. The most dominant names that offer private grants are Oprah Winfrey, Bill Cosby, Bill Gates, and Martha Stewart.
Corporate Grants
Aside from private groups and persons, many firms also offer financial assistance to their chosen projects in the form of corporate grants. Firms create and manage these grants to boost their standings and acquire gains. Usually, they award grants to projects that fall within the same market and promote the same goals and missions. Verizon, Microsoft, Ford, Toyota, Boeing, and Sony are some of the firms that award this type of grants.
Want to know more about funding grants? Call or visit AlliedGrantWriters and seek help from their expert grant writers.