Are you an organization in need of a grant? If yes, then have you ever wondered where to begin? Almost every organization has now embraced expanding their funding base through grant proposals. However, you have to ensure that you do not harbor unrealistic initial expectations of what grants and funding agencies can provide.
Surely, it's never easy to execute a project: Besides the planning and writing parts, seeking funding takes a lot of patience and effort, too. While project development is clearly difficult to handle, grant search can be the hardest and most challenging.
Starting the process of looking for the right funding agency can be an overwhelming task. Knowing where to look for new grant opportunities is of total essence especially if your organization depends on grant money to survive. Once you have decided, matching your organization's interests is the most critical aspect of finding an excellent prospective funder.
Everyone does not easily get a guarantee that funders will finance their projects after submitting their grant proposals. They often have to take risks and expect the likelihood of rejection. Many grant applications are rejected because they do not align with the funder's goals.
Types of Grant Proposals
One of the first things to know is that there are different categories in which your project may belong. Here are four of the possible types of grant proposals where you can identify your campaign with.
1. Nonprofit
Usually, the intention of the project under this category aims to create a life-changing impact. These projects generally deal with poverty, health, education, housing, food, children, minority, elderly, environment, technology, and research and development. Sometimes, geography is not a concern at all because there are funding organizations that do not have any restriction in their geographic focus.
2. Small Business
The US federal government and some non-governmental and private organizations provide funding for small business owners and entrepreneurs. In most instances, a business grant is provided to women- and minority-owned businesses. This also includes green projects and social entrepreneurships.
3. Education
Generally, students, aspiring students, schools, and academic institutions are applying and writing this kind of proposal. They believe in the power of education to positively impact the society.
4. Research Grant Proposals
A research grant proposal is fundamentally a plan for work in order to test a hypothesis or set of hypotheses geared toward answering a research question.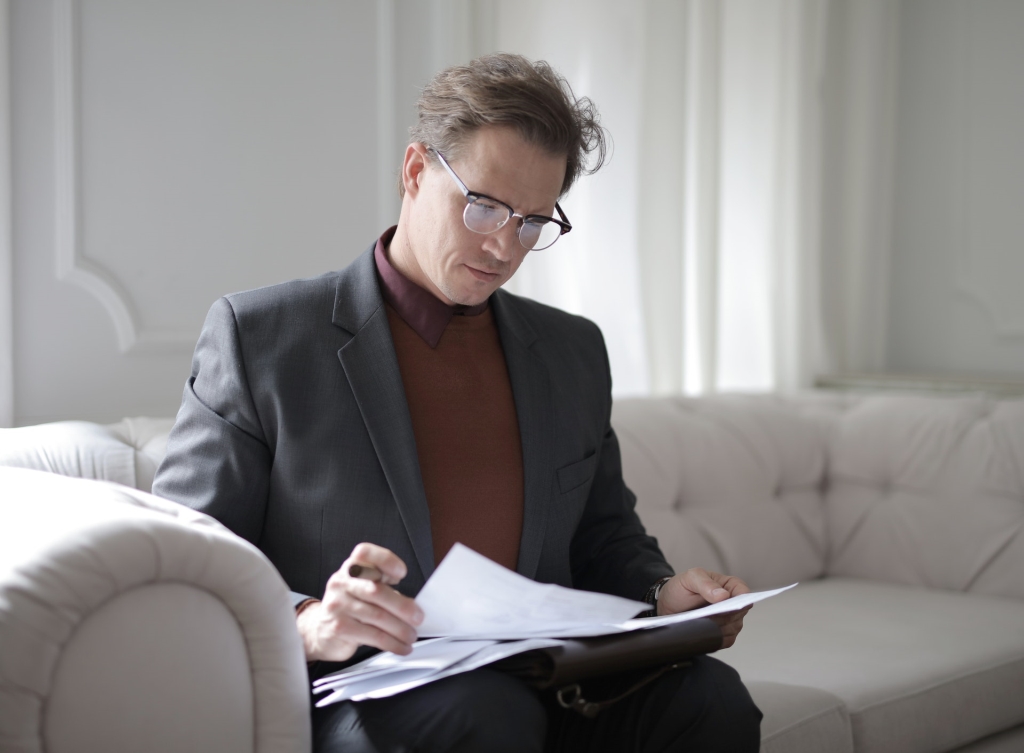 Things to Consider in Writing Grant Proposals
Take note that some foundations require a letter of inquiry or request of an application prior to submission of grant proposals. This will serve as an introduction to your project and a way to measure the interest from the funding committee. It should no longer be two pages.
Following the letter of inquiry, you have to send the document providing more information about your organization, the needs, and outcomes. Always follow the template and note the required format given, if any, before embarking on the writing process.
There are nine essential components of a good proposal. These are summary, introduction, need/problem, objectives and outcomes, program plan, capacity, evaluation plan, budget, and sustained impact.
As for the budget, provide a realistic one. You should try to include all details of expenses as well as other sources of anticipated revenue. For the sustained impact, talk about the long-term aspect and sustainability of the project. Indicate if your project needs continuous funding or just a one-time undertaking. Determine how you will be able to continue to produce impact beyond the period of grant funding.
6 Grant Proposal Writing Tips
Let us first take a moment. Before searching for a funding agency, ask yourself: "Is my grant proposal appealing and appropriate enough?"
Related Article: Federal Grant Writing: Four Things You Need to Know
Now, the question is what to consider when writing the proposal.
1. Be prepared.
Keep in mind that you should not solely depend on the funding source with the execution of your desired campaign. Weigh out options if it is really the best way to fund your project. Create a fundraising plan where grants are just one of its funding sources. You must also ensure that your organization has the resources and time to research grant writing opportunities.
2. Be specific.
In writing grant proposals, it pays to be specific. Avoid generic templates and don't simply send them to every potential foundation. Invest your time to do some intensive research and evaluate call for proposals. Write a thorough proposal with a specific cause to catch the interest of the grant maker.
3. Value the importance of data.
Data should serve as the structure of your whole writing. Without it, grant proposals are simply written opinions. Successful grant applications focus on the impact of real-world information and experience. Make sure that you also collect updated data as this will prove and emphasize the relevance of your proposal.
4. Consider your audience.
Pay extra attention to the way of writing and language of your proposal. Most of the time, the funder has not been fully introduced to your line of work. That is why you have to write thinking that they're coming in blind about your organization.
5. Keep it simple—and clear.
Any reader will lose interest if the proposal is too difficult to comprehend. You have to be concise and straightforward with what you are trying to imply in the application.
6. Proofread.
Lastly, always check your work. You have to proofread any wrong spelling, grammar, or numbers. Do not forget to include all necessary attachments before submitting the proposal. Review the calculations and budget lines.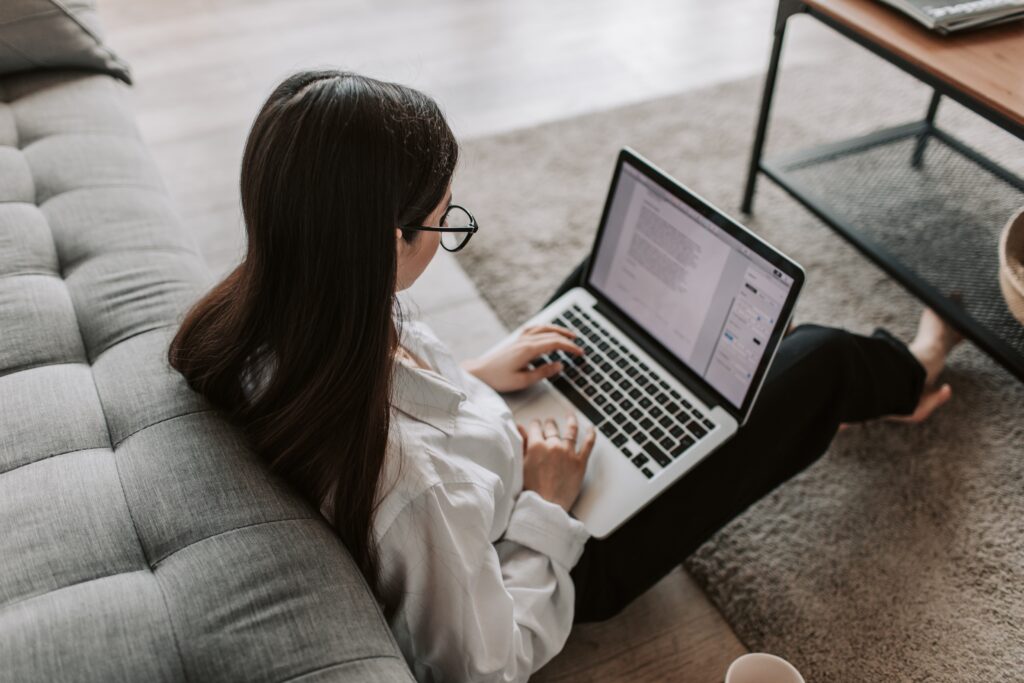 Finding Prospective Grant Funding Agencies
Assuming you already have a draft of your grant proposal in hand, you can look for appropriate funders. You can develop a list of so that you can search for funders that fit with your proposal.
You will want to identify funders that are similarly interested in your specific location and the field of area in which you work. To identify as many potential funding sources as possible, you must carefully research the primary sources of funding which are the public sector (federal, state, and local government) and the private sector (foundations and corporations). Then, you can develop a broad list of potential funders. Winnow it down from there to those that best fit with your needs.
Are you new and not familiar to funder research? If you see yourself struggling for funding sources, do not worry. The advent of technology has made it less complex than before. Thankfully, the quickest way to conduct a funding search can be done in just a one click.
You may consider these websites and online directories. Here, they keep databases of foundations and institutions that can complement your organization. While there is no single free database of information on all foundations, using the primary resources will help you conduct thorough research.
This organization maintains an extensive and comprehensive database of foundation information such as funding priorities and past grants. However, you would have to go through online fee-based subscription services to access thousands of corporate donors and public charities.
GuideStar provides information on all kinds of nonprofits and makes it available to the public. You can use basic aspects of their database for free and also register to use the advanced search capabilities. GuideStar will help you look for the PF 990s of foundations which include the list of funders from the fiscal year in question and the names of organizations they funded, amount given, and a brief description of the purpose of each grant.
GuideStar and the Foundation Center recently merged and collaborated to form Candid. Candid is an extremely helpful resource as it has an interactive map and listing of free information centers in libraries, community foundations, or other nonprofit resource centers which can direct you right to nearby resources.
This sustains a continuously updated database of information on private grant makers. You can access it via paid subscription to Grant Domain or a benefit of membership in The Grantsmanship Center Alumni Program. This site possesses a user-friendly database which includes funders that have staff who accept proposals or who issue calls for applications.
These are just few online materials that might help you find grants. Once you have developed a list of likely funding sources, start visiting their websites to get to know them. Take a glimpse at their recent successful grants, annual reports, history and biographies, and anything else they publicly share. With all of this information, you should have a better idea of how to target your proposals for each funder of choice and in the language they will likely prefer.
As you read information on each funder, you also need to plan your initial approach because not all funders want to receive a grant proposal without any warning from the applicant. For some cases, seek permission to submit a full grant request is recommended. That is why first impression is always important.
Who knows? After all, this may be the time for you to finally find the one foundation that is worthy of your project and proposal.
Examples of Effective Grant Proposals
As you go along the grant proposal process, it may be helpful to examine some examples to get ideas and inspiration from. Here are successful grant proposals that are good ones to review. These range from education and youth program, to individual and family support, arts, and science.
National Language Resource Center: This George Washington University/Center of Applied Linguistics grant proposal looked for a funding to establish a National Language Resource Center. This aims to provide support for the needs of foreign language instructors in K-12 and post-secondary educational institutions.
William T. Grant Foundation: This review proposal was submitted by recent recipients of the William T. Grant Scholars award program. This provides research funding that focused on improving the lives of young people in the United States.
Kennett Area Senior Center: This application was submitted to the community foundation in the county where the Kennett Area Senior Center operates. It has requested funding to provide needed services and assistance to local senior citizens.
Imagine Fund: This offers excerpts from several particularly strong proposals submitted to the University of Minnesota's Imagine Fund program that gives support for different arts-related endeavors.
National Institute of Allergy and Infectious Disease (NIAID): NIAID has several examples of successfully written grant proposal applications to secure funding for scientific research related to healthcare.
Grant Proposals Written by Allied Grant Writers
On the other hand, we here at Allied Grant Writers have written numerous grant proposals over the years. These include, but are not limited to:
Establishment of a performing arts center in New Jersey with a budget of around $85,000
Startup funding for alternative therapeutic services with a $40,000 budget
Project in North and Central Florida aiming to provide services to veterans returning home from war, with a budget request worth approximately $300,000
Second Chance Act Adult Mentoring program in Ohio valued at $300,000
Renovation project for a homeless provider to veterans through the Veterans Administration capital and per diem program in the amount of $520,000
Role of Preparedness in Grant Proposals
With the right preparation, you can write a successful grant proposal. Combine your passion and enthusiasm with what you've learned from reviewing a few successful grant application examples and start drafting a proposal of your own.
Remember: Winning a grant can be elusive at first. However, it is still important to have an existing relationship with the grant-giving organization to improve the likelihood of acceptance. If the grant proposal is rejected, then respond graciously.
You may also try to contact the funder to ask if you might try to submit again with appropriate changes or if they might still be interested later in a different project. Remember that you are not in control of everything that influences the decisions of grant-givers. What you can do is to increase your chances of approval by clearly communicating your passion for what you are trying to accomplish.
This guide hopes to assist you in achieving your goal. If it gets too overwhelming, hiring a professional to write a grant for you is the next best choice. Allied Grant Writers has grant proposal writing services that will be perfect for you. We have a pool of talented and passionate writers who can help you compose your proposal. We will offer you the best fighting chance of getting approved for the grant you have been aiming to get.
Are you ready for the approval? Hire us today for your proposal writing needs!