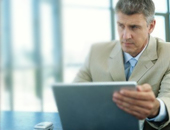 Grants are basically the lifeblood of every non-profit group. Through it, they are able to sustain and support projects and causes. Although grants are the best sources of funds for non-profits, not all programs can't get funding aid on a certain period of time.
If you want to apply for grants, consider some factors. To develop a program that's worth funding, you need to write a proposal that describes the program or project and that includes your reasons why you want to create such program. Further, it should cite your goals, and show your budget plan. Indeed, grants are a perfect source of funds for worthwhile projects or causes.
Things to Ponder Before You Apply for Grants
Define the scope of your proposed project.
Before you sit down and start to write a grant request, you must first think of the possible effects that go with this endeavor. Since grant money does not need to be repaid, many non-profits are enticed to create programs that are bigger than what their organization can handle. Yes, while a funder can assist in projects that could serve thousands of people, however, targeting a large number of people isn't good at times. If the activities linked with the program will prevent staff from functioning effectively, then the grant money can do more harm than good.
Be specific with your purpose.
The availability of grant money can also urge non-profits to extend their services to a certain degree not covered by their expertise. For instance, a daycare grant can attract the attention of groups wanting to provide after-school programs for school-aged kids. The lack of essential expertise, not to mention facilities, equipment, and resources can prevent their group from running the program effectively. In the long run, they will have to return the unspent money.
Have focus.
Grant seekers should be careful when analyzing needs. Be sure that you will only get funding for manageable and plausible programs within your expertise. Moreover, time value is quite important in this process. Aside from the grant preparation and application itself, activities for a certain program require focus and attention. Grants are also more likely to be given for one-time projects or for starting programs that don't require continuous funding to be able to sustain their operation.
Know your capacity.
On the other hand, if you know (for a fact) that you can't handle the project, then this grant might not be for you. Also, if the project will require additional funds to keep it running or you are overwhelmed with work, then you might consider applying for their next grant cycle. Better yet, apply when you are completely ready. Your reputation as a non-profit is not worth risking for a hundred dollars when you can, in fact, get bigger grants than that.
It's really exciting and fulfilling to get funded for your program especially if you are so devoted to it. But still, you have to consider the factors that can affect your performance and how you can get things done. After all, it's better to think twice before grabbing that grant money.
If you want to apply for grants, submit a good proposal. Seek help from expert grant writers.