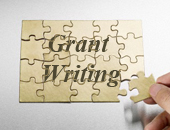 Most of the effective grant writing tips involve careful planning of a viable program that promotes public welfare and common good. Grant seekers should think through these when they seek for funds to support their worthwhile efforts.
Funders and grant seekers are active rather than passive partners to make a good change in the lives of human beings. Their missions should match each other to achieve success.
Although brainstorming for a project may be an isolated activity, planning is not. It involves people, not just the seeker. Once the group is able to organize their objectives and lay out their plans, then they can start writing their proposal.
Effective Grant Writing Tips
In writing a proposal, grant seekers should bear in mind the effective ways to create their application.
The project narrative is usually five to ten pages long. But it can exceed ten pages if you are applying for a federal grant. For this section, you should focus on your goals, objectives, budget requirements, as well as evaluation tactics.
Your goals should be broad and holistic in scope. On the other hand, your objectives should be precise and measurable. Project activities should explain in detail how you plan to fulfill your objectives in order to meet your goals. Your evaluation process should also show when and how you would achieve your objectives.
Meanwhile, your budget should match the activities you intend to do with your project. Aside from the details, you should also justify all the items in your budget list. The costs are one of the crucial factors in the funding evaluation.
Another vital section is the needs assessment. This part is where you state your problem or need. Here, the writer explains why and how the funds will help solve the existing issues and social concerns.
In grant writing, it is a rule to make the needs assessment section factual and compelling. This part should clearly explain the problems and issues faced by target recipient. You should base the facts, figures, and stats cited on reliable sources and research studies. These pieces of info should be convincing. Also, it should be able to reflect the current issues affecting your target and the society.
Added Letters and Forms
Usually, funding applications go with a concise and accurate cover letter. It should be able to give an exact overview of your program. Cover letters should include a letterhead and the sign of the officer of the firm who applies for funding.
The letter should introduce the grant seeker and describe what the project is all about, who will benefit from it, and how much money is requested.
The first thing that the reviewer reads is the project abstract. Hence, it is best to write it last. When you prepare your abstract, limit it to one page. At times, too many words distract the reader's focus.
One of the best among the effective grant writing tips is to choose the right words carefully. Hence, you need to make the most out of every word stated in your proposal.