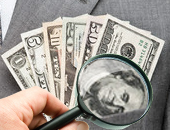 After finishing the proposal, grant writers then immediately move to the most arduous step: researching for potential funders for the project. Finding the appropriate funder or funding sources for the grant proposal eats up a lot of time.
Factors to Consider in Finding Appropriate Funder
Guidelines must be carefully read. Guidelines are lengthy and most of the time, projects do not fit an organization's grant-making guideline
Project eligibility facts
Geographic-targeted funders only choose programs within a specific area
Project emphasis is far from a funding organization's areas of interest.
Two Major Source of Funds
The grant research must make use of different funding resources or alternatives. Aside from print and directories, the web is a researcher's leading source for locating a funder. But before charging head on with a specific funding organization or institution, the researcher must first identify himself/herself with the grant's two major source of funding:
Government Grants
Government grants are divided into federal, state, or local grants. The federal government grant is the largest funding source in the United States. The federal government reserves billion of dollars for its grant-giving programs, but the process for applying for one is difficult.
State government grants fund programs or projects within a specific community need. Some examples of community needs are education, state humanities, state arts, and cultural services. Grants that do not cater to a state's priorities will be considered null and void.
Local government grants provide funding to programs or projects within the area.
Private Grants
Non-profit organization, foundations, and corporations are a few examples of private grant sources. These grant-funding entities provide small amount to programs; however, a few corporation offer lump sums of money due to its multimillion-dollar enterprise status.
Before researching for a potential funding source, identify your program or project's need. Understand the limit that these major sources imply in their grant-giving goals and objectives.