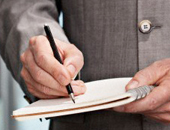 Grant proposal samples are very helpful to first-time writers. These copies give the idea on how to start a funding request. In addition, they provide an overview of what information to include and how to format it.
If you are a grant seeker planning to write your own proposal, looking for examples can help you organize it properly. This can help you make a well-written and convincing copy. This might lead to getting the fund.
Where can I Get Grant Proposal Samples?
Long ago, people are going to libraries just to learn writing proposals. Today, you will find samples in books, or in various web sites that offer grant writing services or inform open grants. These include a critique, and various copies tailored to your project.
Go online and log on to web sites that give examples. If you want, you can make a Google search and use "sample grant proposals" as your keyword. Read and study the copy carefully. Make sure you observe the arrangement on each page. Take note of the style, layout, theme, outline, fonts, and flow of the contents.
Not all sample proposals you may get have good quality, unless they have resulted to winning the grant. Some are too generic. Some do not fit to your project or organization. Read your work and the example again. As you compare them, you will finally know which is better.
Getting started
Through the samples, you are able to know how to start your proposal. Writing your own piece does not mean that you have to copy the whole sample. Just use it as your guide. You need to come up with your own words and phrases in order to develop your own style.
Here are more tips to make an effective funding request:
Write a cover letter.
The cover letter is the first thing that reviewers will read before going over the proposal. Writing the letter follows a standard format. This comprise the background of your organization, what you are doing so far, and how you have helped improve the community. If you don't know how to make one, it will be best if you look for samples, too.
Brainstorm your project.
Invite your colleagues to help you. This helps you develop a better way to describe your needs. Whether it is to feed impoverished children or to build housing for homeless people, the important is that you have a clear and good intention.
Develop your goals and objectives.
What are your expected results as soon as you complete the project? How many people will benefit? Answering these queries will lead you to your objectives. Also, it is crucial to include relevant data, demographics, charts, and tables.
Present logical and well-arranged thoughts.
Do you think that contents have a logical flow? Of course, you need to arrange things well so that reviewers will understand your project. You have to present a consistent and coherent proposal to convince them that you have a noble project. In this case, you need to proofread your work before submitting it to funding sources. Check the grammar, spelling, and format of your proposal.