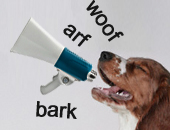 Let us help promote the welfare of animals. Read on and know how grant proposals can contribute to this humble objective.
Dogs are man's best friend. Aside from cats, they are the common pets that you can see in almost every household. They run, bark, and play with their owners in the garden. Dogs vary in size, breed, color, abilities, and behavior. Most of the time, dogs are trained to protect, serve, and entertain people. Aside from these, they are also great companions, and they give unconditional love and loyalty to their owners. The services that they provide to persons with disabilities are extraordinary. They help them get around in wheelchairs, pick up dropped objects, warns the deaf if there is something they need to see.
Owning a dog is a huge responsibility because you need to take care of them, just like a child. You are obliged to give them the love and attention they needed. Feeding, bathing, and walking them outside your home to keep them healthy and fit. Aside from these, you also need to bring them to a vet for a regular check-up. Just like a child, as they grow their needs also increases. Be on guard, keep your dogs protected and safe inside your home because stray animals, namely dogs and cats are being captured and placed in a shelter.
Save Stray Cats and Dogs with Grant Proposals for Animals.
Shelters are a temporary placement for stray cats and dogs. They are kept there until their owners found and claim them. Overpopulation of stray and homeless animals in shelters all over the country becomes a big concern. Government spends an ample amount of money to collect and control the number of homeless pets. They are being collected because if they continue to roam the streets they produce litter, defecate in the neighborhood, and bite or attack people.
As a concerned person or a non-profit group, if you believe that spaying or neutering pets is the best way to control the number of animals in shelters, you can initialize programs that educate people about the procedure with the help of qualified vets.
You can seek the help of various firms, private and non-profit, that gives grants or funding for programs that help animals. These funders believe that pets play a vital role in the lives of their owners.
Each funder has its own instructions and requirements for application, you just need to make sure that you are qualified, follow application directions strictly, and provide all required papers. To further increase your chances of receiving a grant or funding, create your proposal with the help of an expert grant writer. They are knowledgeable and experienced in developing successful grant proposals.