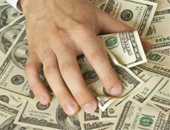 Admit it or not, we all want to get free money. There are certain beliefs about grants, but not all of them are true. Here's a grant writing 101 to debunk the most common misconceptions one by one.
Grant Writing Myths to Debunk
Here are some of the myths that we have come across:
Grants are for free.
Although it may sound weird, grants are not for free. Yes, you read it right. Grants are not for free. Meaning to say, you still have to shell out some money for various expenses that can be incurred during the preparation and application for the grant.
There are also rules and requirements that a grant seeker needs to submit to the funder. Papers that prove that they are credible and adept to handle projects are provided and submitted. This tedious process will certainly consume money as mailing these papers will require postage and mailing fees.
Also, aside from the money that you will spend in creating and sending your proposal to a number of funders, you also spend a lot of time and effort in making a commendable proposal for your firm. Planning, conceptualizing, and writing a grant proposal consumes too much time.
Funding success depends on the grant writer.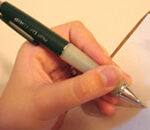 Take note of this: you should be skeptical to anyone who assures that you will be able to receive grants. There is no guarantee that your firm will receive funding. Whether you will receive grant money or not really depends on the funder and not on your grant writer.
Further, the capacity of a grant writer to create an effective proposal is only half of the overall process. Aside from the skill of your grant writer, your firm should also be capable of maintaining a sound and honest reputation, along with your strong and proven track record of success and attainable mission work.
It's okay to spend a part of the grant on some stuff other than what you told to your grant donor.
Obtaining grants highly depends on your firm's reputation and the effectiveness of the project. Spending the grant money over something not stated or related to the project can raise questions and negative assumptions about you, which can ruin the name of your firm.
When the issue or concern regarding your use of grant money over trivial stuff is discovered, chances are, you won't be able to receive future funding from that funder. Worst, the news about your improper use of grant money may spread among the funding institutions. This can, in no time, make your efforts to obtain funding assistance even more difficult.
Grant money came from the wealthy and rich individuals who love to give their money away.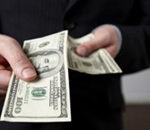 Although most grants come from the affluent families and firms, these donors don't just send their money off to someone else's hands. They verify and evaluate the cause that you are trying to address. They won't easily give you grant money just because you have a cause. Funding firms and noble people give out money only to causes or projects that they support.
Grant donors also do their research to be able to provide tangible and specific results to their projects in the past. When a certain institution found out that your agency has a bad reputation, more likely your request for funding would be denied.
Submitting an application to a funder that give an ample amount of money is enough to fill your funding needs.
Grant money that various funders give to individuals and firms asking for funding varies. Also, you should consider that there are only few funding organizations that are willing to shoulder the whole amount of funding you are requesting. Therefore, it is safer to submit your proposal to a number of funders and combine all the money that you will receive.
But, it doesn't stop there. After securing your needed amount, make sure that you are keeping track of your expenses. Spend only for the things that you have stated on your proposal. Depending on the funder, it is best that you give a report of the planning and execution of the project so that they will be able to take note of how you were able to manage and spend the money awarded to you.
There is no available grant for your cause.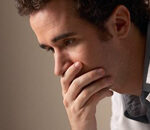 It's true that there are grants that are limited only in some areas. But unless your grant is really worthless like providing shelter to rocks, then there are certain grants available for you out there.
The thing here is that, there are many grants out there that can fit your need for funding. You just have to be patient in searching for the right grant for your project. So you better have lots of patience in finding the right grant for you.
In times that you just can't seem to find the right funder for your project, spend time to identify the potential factors that may have prevented you from finding the best funder. For instance, having a project that protects the welfare of pets, you have discovered that there are few published materials that educate and support the intertwined link of domestic violence and animal abuse. You can initiate a campaign informing and educating people regarding your cause and how your community can help. This is one in which you can raise awareness and find certain individuals or foundations that might be interested in your cause.
We hope that you have learned a lot in this grant writing 101. Once you are decided on what project to pursue, our grant writing services is here help you make an effective proposal.