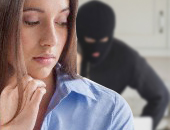 In some parts of the world, an employee of a fake grant writing company is laughing at a weak client. Bogus firms that do not submit grants at all are starting to bother grants seekers. These people have tricked hundreds, or even thousands, of clients.
Never back down from the challenge of these firms. Instead of cutting them some slack, pursue them and report their actions to anti-scam groups. Allowing such actions will only prompt these fake firms to trick more clients.
What Can I Do with Them?
Here are a few steps in which you can extract revenge on these cunning people:
Join a Forum About Grant Frauds.
Start a crusade that will urge other victims. Gather all your allies and join forums or guest books geared in tracking down fake grant writing firms. This will evoke other listed members (who, by far, are victims) to actively pursue and take down the company that tricked them out of their hard-earned money.
Alert Facebook Users of such Fake Grant Writing Companies.
Initiate a movement that will alarm Facebook users of the threat of fake grant writing services. Mention the name of the firm that tricked you and search for pages related with grant writing. The move will then spark a Facebook revolution, which will haunt the company's pretentious existence.
Post Your Concern on Classified Ads.
Go back with the basics and use local or mainstream newspapers as your weapon. Inform the readers of fake proposal services and boost public awareness with call to action hypes.
Create a Documentary or Short Film about It and Post It on YouTube.
Use the power of viral marketing to threaten firms to stop their illegal actions immediately. Do this by directing a homemade video about how you feel as a victim to their enticing offer and post it on YouTube.
If you are looking for a trusted and expert grant writing company, then AlliedGrantWriters is the one for you. Visit our web site and check us out!