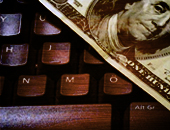 You're already done writing your grant request and placing all the essential sets of info in it. Just as you were browsing for a number of prospective funders where you can submit your grant proposal, a colleague asked you a certain question that left you dumbfounded. Asking the same question yourself: how much should I ask from a funding source?
What You Should Know
This question is one of those frequently asked by grant seekers who intend to submit request to various donors, but do not know how much amount to ask. Wanting to ask for a certain amount and needing a definite amount are two different things.
In deciding how much money to ask for from funding sources, you should first have an accurate budget for the project and/or program that you are going to launch or offer. Then, read through the funding guidelines to know if your group and your project's needs match the foundation's interest and scope. It is also vital to find out whether the funder wants to offer aid in your location. That way, you can create a shortlist of funders that will likely give to your project.
After making a shortlist, decide whether the institutions included in your list are those that you have previously worked for or they are the ones who you will contact for the first time. Though you have made a good working relationship with the said sources, it is still best not expect that donor will cover the whole cost of the program. Rarely a foundation will cover the total amount of request, so the safest way to deal with this is to assume that you will have to go to several foundations. This will also give you better chances of getting funds for your program.
Now, how about the amount to ask for? You can have a better idea of the amount of money that you can ask by looking at their giving history in your region and by paying close attention to certain causes similar to yours. These numbers can be used as an indicator of the amount of fund that you can ask. If, for instance, the source that you target has given $5,000 to $10,000 to projects similar to yours, then you can possibly apply for an amount ranging between these numbers. But if your prospective foundation's grant history ranges from $1,000 to $5,000, then there is no point of asking for a $10,000 grant money.
Grant Writing Guide for You

Consider this event: you are applying for $10,000 funding aid from ABC Foundation with a maximum grant assistance worth $100,000. Here comes applicant B applying at the same foundation for a grant amount of $100,000. Considering that both of you exerted the same amount of effort in drafting your written request and you are way behind the maximum amount, then should you also ask for the maximum amount? The answer is both a "yes" and a "no."
Yes, you can always ask for a bigger amount. But applying for $100,000 grant money is fine as you are still within their maximum limit for grants. Moreover, if you do really have a nice proposal but they think that your project is too expensive, they can cut down the amount of grant money that will be given to you without having to reject your grant proposal.
But there is also the concept of "no." If you think that $10,000 is enough to cover all the expenses that your program will acquire during a funding period, then there's no need to apply for $100,000 just for the sake of getting much more money. $100,000 really looks attractive in your grant proposal. But once you failed to justify the amount that you are requesting, chances are, your proposal will end up being rejected. The importance of a sound and justifiable budget should not be underestimated as it is considered one of the factors that determine whether a program or a cause will win the funds.
You also need to remember that there is no assurance that you will get anything from a funding source. Yes, you may fall in their category and you may have a good grant proposal in hand, but this is competitive grant program and there is a possibility that there is someone with a much better proposal than yours. But don't lose hope, though. If, at your first attempt your request gets rejected, you can always apply on their next grant cycle. Thus, it is still best to check beforehand the info about the funding program and the set guidelines. After all, not everybody has the right key to the door where the pot of gold is.
If you can't make a good written request, seek expert grant writing service.