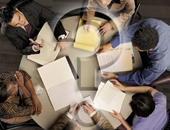 All funding agencies have critics or reviewers to assess a grant proposal. These people will decide if your application is a waste of time or a necessity. So try to figure out what do they look for in a grant proposal. Read on and keep this grant writing guide in mind.
Make a Sound and Strong Context
Critics look into the framework of your grant proposal. They want to see clear and achievable program. How are you going to this? Here, we provide you some questions that your proposal should answer:
Content
Is it worth reading? If it shows a worthwhile project, then it is. Discuss your purpose in a logical way.

Have a consistent and organized thoughts. Each idea must complement to one another, and relevant to your project. So make sure that you show a well-defined and coherent details. This will make it more graspable to reviewers.
Are the objectives clear? Your objectives must be clear from beginning to end. Use the same phrase if you will mention it in the abstract, project narrative, evaluation plan, and budget plan.

Will your program benefit many? Make sure that your project creates a useful impact to your target recipients.

Does it include a project timeline? The reviewers must know when and how do you plan to start your project. So display the task and the schedule you expect to accomplish the project.

Does the program show sustainability? The reviewers have to determine how you can sustain your programs even after funding period.

Does it response to the foundations' requirements? Make sure that you have addressed everything that a funding agency needs. The reviewers will check if you follow what it requires.

Are the arguments supported with facts? Justify the significance and the need for funding. To do this, show reviewers facts that will make them believe that your project is useful to people, as well as the society.
Format

Does it conform to the format required by the foundation or institution?
Key Persons

Do they have the skills and experience to do the project? Reviewers will check on the educational background and work history of the key project personnel. They have to know if these are right persons to work on the project.

Do they have the time to handle such a project? Your proposal must indicate the amount of time these key persons will invest to the project.
Budget

Are the costs itemized?

Does it include unnecessary items?

Are the items high-priced?
Are the costs of items justified?
Is it (cost per item) too much or too little?
Evaluation Plan
Is it measurable?

Are the methods to gather data complete?

Does it have expected outcomes?

Is it achievable?

Does it indicate the names of the people responsible for each program or activity?

Does it define the project impact?

Does it relate to the project's objectives?
These questions are the basis of reviewers as they look into your grant proposal. Remember that they will read and sift more than a hundred grant applications. They will not continue reading a proposal if its first five sentences or if its abstract does not make sense. For this reason, make sure that you will write and show the purpose and importance of your project to grab reviewer's interest. If you need help in doing this, grant writing services is the most turned to resort for most grant seekers. They have been doing various proposals for years that made them adept to write a proposal.