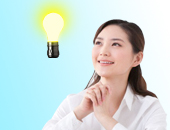 Grant writing process is important because preparing a grant request could be tiresome. Aside from it entails a long process, it also requires good writing skills and creativity. A few weeks is not enough to fulfill this task. It often takes several months to create one. If you intend to hire a writer, you must be patient, cooperative, and considerable. Mind you, the entire writing process is not only about writing and organizing the thoughts. It also involves research and analysis most of the time.
What You Should Do
To start working on this task, it is your duty to identify the problem and address the need. Along the process, don't ever think that grant money is the only solution to the problem. Here are some tips for you to perfect the write-up:
Before the writing process:
1. Make a thorough research about the project. Know all of its specifics (e.g., scope, target people, services to provide, etc.).
2. Research for potential funding sources. Ask someone or browse through web sites.
3. Review grant opportunity specifications and guidelines set by the funding sources.
4. Make a checklist of required documents and prepare them.
5. Collect and gather all the details needed to compose a good write-up.
6. Prepare all the needed materials and tools (e.g., laptop, notes, books, legal papers, etc.).
During the writing process:
1. Provide complete details about the grant-seeking group. Include organizational background, mission and vision statements, and list of key officers, as well as their position and duties.
2. Cite the problem(s) and the possible solution(s) to this/these.
3. Focus on the proposed project. Tell something about it. How it will solve the problem?
4. Cite related studies, current data, stats, or figures, and related literature that can justify the need for the proposed project.
5. Cite your goals and objectives. Try to enumerate specific activities that you would do to attain these goals.
6. Present program methods and design. Give complete details about the target market, services to offer, advertising schemes, and timeline of activities. If possible, include step-by-step process that the group will follow to achieve success.
7. Present a realistic budget plan. Specify how much money is needed to start a project and how much is to be asked from funder. In making a budget plan, include the items and their estimated costs. Further, it is better to include a sub-section for budget justification.
8. Cite future plans. How is the group going to sustain the project after the grant period is over?
9. Write letters (e.g., cover letter, letter of inquiry, or letter of intent).
After the writing process:
1. Proofread the copy. Make sure the final output has no single error.
2. Prepare some other documents and attach them to the written request. These may include audited financial statement of the group, resumes or brief biographies, and various certificates.
The grant writing process is really complex. Start early in creating your written request to avoid any delay in the future. Observe the deadline for submission. Starting promptly will help you meet all the requirements and avoid problems with submission.
After your proposal has been finalized, prepare to submit it. Make sure all requirements have been met before you send it to any funding source. Be realistic and prepare for funders that may say "NO" to your request. If your proposal is denied, you can still look for and apply with other funders with which your organization or programs and services may be eligible. Do not be discouraged if your application has been disapproved. There is always another opportunity to come your way. Look at the brighter side of things and set your eyes on your goals.
If you can't write a good proposal, seek help from expert grant writers.