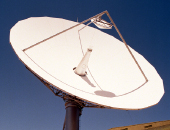 Generally, the term broadband relates to or being a communications network in which the bandwidth can be divided and shared by multiple simultaneous signals. According to Topbits.com, a broadband means a wide range of frequencies that are available to transmit information.
On the other hand, there is what we call a narrowband. The narrowband usually refers to dial-up internet connection that varies in speed. A narrowband usually runs from speeds of about 50 to 60 bytes per second while a broadband could run from a speed of about 60 kilobytes per second or more.
In this modern time, where everything needs to be done fast and instantly, the Internet plays a vital role in our everyday life. The Internet is the fastest tool to communicate and transact business anywhere, any time. According to Nielsen//NetRatings, 13 percent of Americans are connecting via broadband in the U.S. Broadband users at home grew 49 percent year after year in 2003.
With the abrupt surfacing of this technology, the federal government has come up with grant opportunities to address broadband projects. Thus, grants for broadband services are now available.
BTOP, or Broadband Technology Opportunities Program, is one of the government grant programs that provides grant opportunities for the deployment of Broadband Technology Opportunities Program in underserved areas.