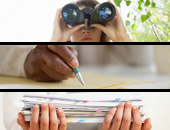 During these hard times, most people opt to start their own business than look for a job. This is for a belief that putting up a business could bring a more stable source of income. They often think that their growth and success will just depend on their skills and expertise to manage a business.
However, starting a business does not only require skills. It also needs enough amount of capital, which is often hard to secure. This is where grants for business come to the rescue. These are financial aid from various sources offered to entrepreneurs planning to start or expand a small business.
These funds are not that easy to obtain. In fact, application for funding goes through a rigorous process. And if approved, seekers often just get a portion of the total amount of requested fund.
Heed These Tips
Here are some tips and pieces of advice to at least help you find ease along the process:
1. Offer new, fresh, and viable ideas.
These are what most, if not all, grantors look for. They want to fund a business that has never existed before. Also, they fund those that present a new approach or technique.
2. Make a well laid out plan.
Other than your business grant proposal, your business plan is also a vital document that will help you succeed in winning funds. You can never apply for this type of grant without having a business plan. This can somewhat prove that you are indeed interested in starting a business. With this, funding sources can verify the viability of your idea and plan and confirm how knowledgeable you are about the proposed business.
3. Try to innovate.
Grant makers are inclined to fund projects that present technological innovation.
4. Go 'green.'
Besides technology, green businesses are also "wanted" by many funding sources. If you go green, you contribute in the preservation of the Mother Earth. Some business ideas may include selling eco-friendly products and a recycling business.
5. Address a certain need.
To catch the attention of grantors, the business proposal must focus on a certain need. Involve the community in your proposal. Tell the problem and the importance of your proposed business in addressing such problem.
6. Include "realistic" budget plan.
Among the leading reasons why many grant requests failed to get the funds is the budget section. Many ask for high amount of money and yet do not have enough explanation for such request. Others fail to include the exact amount of certain items and some intentionally leave items unjustified. All these can make funders think that seekers just want the money and not serious about the proposed venture.
These tips will help increase your chances in getting the funds. However, they do not, in any way, guarantee that you will receive financial aid once followed. Approval will still depend on the grantors based on their criteria.
Other Sources for Grants for Business
Grants are not the only source of money that can help you start or expand a business. You can also apply for loans and seek partnership with venture capitalists. Otherwise, you can collaborate with nonprofit groups and have them apply for grants. Mind you, most grant funding institutions, including the federal government, require a tax-exempt status and certification to award a grant.
If you can't make a good proposal or business plan, seek help from expert writers.