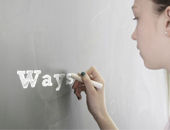 In many states all over the US, lack of budget always haunt schools at various levels. To maintain the services and the staff, the school admins are looking for grants for educational programs. Writing a great proposal for this purpose can be a good start.
What are the gaps that you want your project to resolve with the help of a funding aid? How many students will benefit from your project?
Are you asking for money to buy new books and supplies? Do you plan to add a new facility to serve more students?
Grants for Educational Programs
Writing a proposal is all about selling an urgent need to funders. As a grant seeker, before you begin, you need to prepare first. Conduct a research for your project and decide on the type of proposal you are going to write.
Whatever you are planning to do, you need to get consent from the community, especially for those seeking large amount of money.
Check out the programs offered by various sources. Make sure you find out and know exactly what they consider for funding. Read their terms and conditions. Do not attempt to apply if your project or firm does not fit with what they are looking for.
Write a concise summary of your project that will describe the problem, the solution, the budget, and the activities to carry out once you get the funding.
When composing your needs assessment section, always use gripping statements. Explain your case by giving supportive facts and stats from reliable sources.
Take this chance to give background info about your school or firm, including the names of the board of directors and the school events held on a regular basis.
Clearly define your project's goals and objectives that explain what you intend to achieve. These should be measurable and attainable.
Create an accurate budget plan. This should include all needed items and their estimated costs.
Not all funders have enough funds for every applicant, though. Some of them exclude costs for supplies, property acquisition, and salaries of personnel.
Explain how your project will resolve the problem or improve the current situation. Give the needed details of your project, including the people who will perform the tasks and how they will perform them.
Evaluation is vital to know if the grants for educational programs are serving their purpose. This is a great way to measure and test your project design and methods.
For more info about grants and grant writing, please feel free to explore our blogs page.