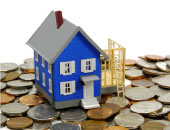 Does your roof leak during the rainy season? Do the cabinets, sinks, doors, and walls of your house scream for replacement? Then, maybe it's time to give your house a quality lift.
House renovation is costly especially these days when prices are getting high. But don't fret. There are other ways to get your house done without costing you an arm and a leg.
There are home improvement grants to fix your home. As grants are "free monies," expect a tough competition before you can get funds. So before you begin your request, you need to plan out things and create a good proposal. Check out these tips on how you can jumpstart your dream makeover for your home.
Must-Do Things Before Applying for Home Improvement Grants
1. Analyze your need, first.
This stage is one of the most difficult phases because you are waging between what is needed and what is optional. Therefore, decide on what is crucial for your house. Is it major or minor renovation? Do you have to upgrade, retrofit for the latest building codes, or improve accessibility for your family?
2. Find the right grant for you.
After assessing and identifying your needs, search for grants that matched them. Make sure that you qualify for a certain grant; otherwise, your effort and proposal will just be a waste. The worst part, if you are ineligible, you will not receive a support. Keep in mind that some grants are meant for the veterans, low-income earners, and members of a minority group.
3. Research for the right funding institution(s).
Hook up with the Internet and find the right grantors for you needs. This part can exhaust you as applying for grants will consume most of your time, as well as your finances. Also, be careful with companies that ask for a fee. Remember that grants are really free.
4. Review and follow the requisites.
Many grant applications are being discarded because they failed to follow the guidelines. Hence, read through the funding organization's requirements and application process. You need to prepare some documents and a grant proposal. These documents should be provided upon submission. Funders may request you to hand-carry, mail, or e-mail your proposal. Others may advise you to fill in an online form and submit it.
5. Monitor the deadline and dates.
Funding institutions have deadline and grant cycles to observe. It is best that you watch out for the dates to know whether you grant proposal needs some follow-up or you need to expect for a response coming from the private foundation.
It is very rewarding to obtain funds for your home improvement. But remember, writing a proposal and applying for grants will definitely take some time. If you really want to save time and money, you may seek help from grant writing services.