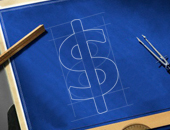 We all want a decent place to live. But money issues compel us to live and accept an unsafe home. Though we can seek help from charitable groups, we often ask, "How can I get grant money?"
If you want a livable and sound house, a grant for home renovation is rewarding one. Are you ready to go for that free monies?
What are the Tips to Get Grant Money for Home Renovation?
1. Know your key purpose.
You renovate your homes for various reasons. You want to experience comfort and dwell in a safe home. You may want to install or upgrade heating, cooling, and ventilation systems; improve electrical and plumbing systems; waterproof the basement and entrance; and retile the bathroom floor.
You may want to have additional rooms or convert a space into home theaters, home offices, libraries, or play rooms. You may want to make your home energy-efficient to reduce utility expenses. You may request fund to replace windows and lighting, install thermal insulation, solar panels, wind turbines, and power generators.
You may wish to repair or maintain areas of the house. You may ask fund to replace the roof, stabilize the foundation, improve the chimney, and other similar works.
Also, you may value safety and emergency preparedness. Hence, you request to install fire and burglar alarm systems; storm cellars for hurricanes or tornadoes; fire sprinkler systems; and security doors, windows, and shutters for emergencies.
2. Choose the best approach.
How are you going to carry out your home face lift project? Do you plan to hire a contractor or do the work yourself? You have to decide on the best and efficient approach to use.
One of the options is to hire contractors. They have the skills on the aspects of home repairs and makeovers. Most of them are expert roofers, electricians, carpenters, or plumbers. In fact, it is more convenient to work with them, for as long as you have money to pay for their services. Another option is the do-it-yourself projects. It is cost-effective and can save a lot of money. You may turn to step-by-step guidelines and how-to videos.
3. Helpful tips to heed.
Home renovation means dreaming big and making it come true. Just be careful in planning. Have the right drive so that you can achieve your plans. If it is your first time for home renovation, seek experts' help. Get advice from other people to avoid wrong decision. It is better to consult an architect to give ideas on how to improve your home. While, in writing proposal, you may turn to experienced grant writers.