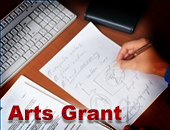 An education, research, healthcare, or environment project mostly get a grant. Funding for arts is the less common offered grant. Similar to other programs, it requires patience because it has a tough process.
Keep in mind that a few funding agencies offer grants for arts. Thus, you have to make the most out of your application when you seek for it. In this case, here are steps on how to apply for the art grants:
Ways to Get a Grant for Arts
1. Search for a specific funding source.
Before writing your grant proposal, you must first look for the funding source for your project. Consequently, you will be able to include all the information it requires in the grant proposal.
2. Read and follow the guidelines.
You will know the right thing to do when you follow rules. If the foundation asks for specific formats, follow them. If it has the budget limitation, then do not ask for more. If it requires you to submit original works, do it. If it only asks for slides, submit them.
3. Make sure that you write your resume comprehensively.
Do not include padded information to impress funders. They have ways to find the truth. Be truthful in doing your resume. If funders look for your portfolio, grab this chance to exhibit your works. Write brief details about each work. If you will submit audio files and/or power point presentation of your work, provide a compact disks (CDs). In doing this, funders will know your talent and skills. Then, they will realize that you deserve the award.
4. Choose your best works when asked to select only a few.
If you cannot decide for yourself, ask other's view. Your family members, relatives, and friends can judge your works.
5. Make sure that you review your proposal before you submit it.
Check the grammar and spelling, as well as the truthfulness of the data. Check for consistency. You may ask some people to review your written work. This way, they will be able to give you useful feedbacks.
6. Check the attachments.
As part of the requirements, make sure that attachments are complete.
7. Submit your documents and materials in advance.
If you do this, you are giving funders time to review your work early. As such, they will call to inform you if there are things lacking in your submission.
8. Make sure that you have truthful price estimation in your budget plan.
There should be no room for funders to doubt your honesty. Thus, make your budget precise and true.
If you follow these pointers, then there could be a high chance to get a grant. Grant application is not an easy task. In spite of this, there are grant writing services to help you.