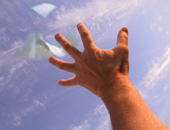 The most common mistake of nonprofits that seek funds is to tweak their organization just to fit the grantors' needs and get grants. Whenever they find it hard to search for grantors that give funds to their location or their cause, they tend to adjust to any grant available. This process can be more expensive because it does not guarantee an approved proposal.
In order to find a grantor that will fund your project, you must first decide on the path that you want to take. You need to be specific on your goal, cause, and target market. The key is to learn the art of prospecting. You must focus and spend a lot of time and effort to find grantors that are more likely to give to your cause than those that are not.
How to Get Grants Easily?
Plan it out.
Before applying for a grant, make sure that you know and understand the real need in your geographic area for they are the ones who are likely to be funded. After understanding the need, prepare in advance your timeline, set of activities, expected results, the target audience, and the ways on how you will evaluate the results.
Write an honest, concise, and easy to read proposal.
In writing a proposal, be honest and concise in giving the needed info. Remember that donors are well educated with the issue or problem they are passionate about and know which services and programs will work best. Therefore, you must let them know that your organization have the capacity and the "know-how" to conduct the activity. A good proposal must show the following:
Reflect the goals and interest clearly.
Realistic and self-explanatory.
Communicate the needs to be addressed.
Educate donors about your project and activities.
Well documented to support your arguments.
Concise in stating ideas.
Give a specific breakdown of expenses.
Conduct a thorough research.
Conduct a research on people, firms, and foundations who give grants. Donors give grants for a specific cause or issue that has great appeal to them. Often, they give donations to a certain group of people that they value.
Try to list down the names of foundations that give grants in your region, those that give to causes or issues that you are addressing, and those with a proven history of giving to organizations that are similar to yours. Make sure that the requirements of your prospective donor fit your cause without the need for adjustments.
No grant donors are the same. Grantors sometimes require other supporting papers, so it is best to list down their steps and requirements.
Be grateful of refusals and rejections.
Of course, all non-profit would rather receive grants than refusals, but treat rejections as blessings and a way to improve yourself or your firm. Remember that during your research, you have identified them as potential grantor. Even if they decline your application for now, you can still apply in the next giving cycle. It is not wrong to ask the donor why they rejected your proposal. This allows you to fully understand the donor and give you with a better chance of getting the grant in the next giving cycle.
Manage the grants received.
Use the provided grant effectively. Make sure that each spending follows what you have stated in your proposal. Track the progress of the program, keeping a detailed record of your beneficiaries and their feedback on the program. Provide an end of grant report whether the donor requested for it or not. This will assure that the donation generate results and is used properly.
Do not lose hope in seeking funds for your project. To get grants, there must always be persistence and dedication in finding grant donors that are interested in non-profit organizations that are doing the same work as you do. You must remember that there are millions of grantors in United States. The one who's willing to give to your initiative may just be around the corner waiting for you to hand them your grant proposal.
Do you find this article useful? Visit our blogs page for more helpful articles about grants.