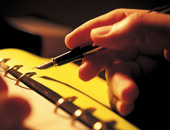 Writing is a task that requires brain juices, smart ideas, and compelling thoughts. Anyone can be a writer but to be a good one would require ample time to read, research, and enthusiasm to learn new things. Read on and know how to write a grant proposal when you're not a writer.
How to Write a Grant Proposal?
One of the most tedious tasks of a writer is to finish a proposal. This type of document is submitted to grantors for a proposed project. Over the years, applications have become tough. Hundreds, or even thousands of applicants may vie for a single slot. Many people and firms wishes to have funding sources as well.
Grantors consider a project based on their specific criteria. Most likely, they would favor programs that would have an impact on the lives of needy families, minors, elders, and projects that could improve the community. They also consider projects that share the same goals as their firm. With their stringent criteria, it is advised to hire expert writers who have the skills and knowledge in computer apps. Also, it is crucial to submit a project that has realistic goals and has a great success rate.
Further Understanding
Grants are funds given to a person or firms by the state, foundations, and private sectors. It is considered a good way of achieving common goals. There are various types that may be awarded to qualified applicants.
Federal.
Housing.
Educational.
Personal.
Small Business.
Research and Development.
The foremost step to be considered for available funding spot is to write a paper that will win the grantors' heart. This will mean giving facts, stats, and numbers that will support the narrative of the project, and budget plan that entails the allotment of funds.
Why Apply for the Funding?
It doesn't take a genius to write a grant proposal. But submitting a so-so paper may give your rivals higher funding chances. There are a lot of reasons why many apply for funding assistance. This could be:
An aim to start a project with insufficient funds.
A firm wants to continue or enhance an existing project.
The need to meet requirements within the specified time.
The firm's eligibility for funding requirement.
The commitment and dedication in upholding the lives of needy people.
To have an edge with the proposed project, it is vital to write a grant proposal that aims to cover long term goals and builds community support. To ensure that funding entities will consider a proposed program, the document should entail:
Project summary.
Qualification for the grantor's requirement.
Clear description of the program beneficiaries.
Conceptual framework.
Accurate and detailed budget plan.
Projected outcome.
Now that you already know how to write a grant proposal, all you need to do is to practice so that you will be better as the time goes by. For more info about grants, feel free to visit our blogs page.