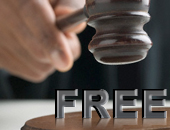 Poverty is a widespread condition in the world where people are unable to afford even the basic human needs such as food, water, shelter, clothing, and health care. Poor people continue to suffer because they lack the skills and knowledge needed to help them escape and overcome poverty. Indeed, without education, these families especially children would continue to suffer hunger and death.
Due to lack of money, needy families don't have a choice but to live in slum and dirty places. They live in makeshift homes made of cartons, boxes, plywood, and plastic. Most of them struggle to live day after day by begging for strangers or collecting and selling junks. Due to lack of a decent source of income, most of them get involved in various crimes to be able to support the needs of their loved ones. On the other hand, some of them are trying to do the right thing, but this is not enough.
Due to their status in life and the place they live in, some people abuse the poor and take advantage of their situation. The well off and powerful frame up and blame the weak for the crimes they don't commit. More often than not, the court dismisses the complaints filed by the poor because they do not have the money to pursue the case. Most of them spent time in prison even though they are innocent because they don't have the money to pay for legal services.
You Can Access Legal Aid Grants
Glad to say, there are existing non-profit groups that offer equal access to justice by giving free legal support to deprived people. They represent anyone, against anyone. People who need legal help must coordinate with the members of these groups to discuss the case and represent them properly. These firms have successfully rendered their services to others who are in need and wish to continue to do so. But the lack of funding hinders them to continue their services because most of these groups are just relying on donations and fundraising.
As people seek legal support from non-profits, these groups also seek funding help from other sources to sustain their services. There are times when a non-profit group stops giving services due to lack of funding. This is a grim situation because, as we all know, many people need their help.
There are private firms and government sectors that offer legal aid grants or funding to non-profit groups in the country. They intend to continue their charitable giving through the programs of non-profits. Grant seekers don't need to worry where to look for funders for the Internet has many pieces of info about grant sources. Non-profit groups that wish to continue their operation needs to submit a proposal if they want to access grants or funding support.
Each grantor has unique terms that the seeker needs to follow for them to be considered for funding. They can apply online or send a request to justify their need for funding. Grant seekers can choose to write the proposal personally or hire the services of expert grant writers but the latter will give them higher chances of receiving the grant. If given the chance to receive legal aid grants, these non-profits will continue to offer free legal services to the needy people in the community.