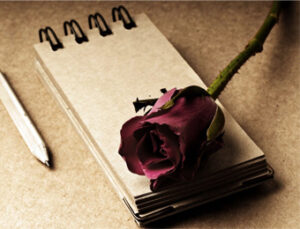 Finding a job that perfectly suits you nowadays is somehow an ambitious pursuit. This is because opportunities in your chosen field of specialization or finished degree may be limited. Choosing a career that you really want may not be as easy as what you think and what it seems. Unless you are qualified, skillful enough, and that you have related experiences for that certain job, you'll easily get it. In today's situation of the economy, unemployment seems to be a rapidly growing problem. You, as a jobseeker, may not have many other options, but you still have to pick a career that will make you productive.
How to Become a Grant Writer?
It starts with training and practice. Writing is an art. It relates a lot of self-expression from the life of the writer himself. Think a lot of ideas and thoughts to come up with an excellent write-up. Try to practice your skills by keeping a notebook and a pen in hand. Keeping a journal is helpful. This can be an easy tool for you to write down your newly acquired knowledge. Try to talk to your friends and companions and meet others for conversations and discussions. These will be a help in improving your skills. To be a grant writer, you must know the specifics of the proposal writing.
You may find yourself asking, "What jobs offer high salaries?" or "will I stick with this kind of career for years?" In today's condition of the economy, it's better to be practical. Grant writing can be a great opportunity for you. You do a research to come up with an idea on how this is going to be and what it's all about. Crafting a professional document that requests for financial assistance is the main task of proposal writers. Since there are lots of organizations asking for funding assistance, it is also their responsibility to assist clients in finding for possible funding sources for them. There are a lot of trainings before someone knows and practices how to become a grant writer.
It's easy to learn writing because this is not innate- it can be learned as long as one is willing to learn and do it. However, it is still important to choose a job where you are more passionate about —something that you think can help you maximize your skills. If you love writing, then you are qualified for it.
Actually, there is no such thing as a perfect write-up. Certainly, there are problems and trials-and-errors in doing this. The only thing that can help to make it successful is to dedicate time and effort for it and be passionate about it. Try to read on the Internet for tips on how to become a grant writer and become a successful professional who enjoys a rewarding career. Remember to choose a job you love and you will realize that you will never feel you have to work a day in your life. Some people really don't like weaving words. In fact, they find it as a boring activity. But the thing is you may look at writing as a chance to find yourself. You do it for a living, so, make the best out of it.
This type of work can only be as good as it gets only when you're excited working on it. According to Henry Ford, "The object of living is work, experience, and happiness. There is joy in work. All that money can do is buy us someone else's work in exchange for our own. There is no happiness except in the realization that we have accomplished something."