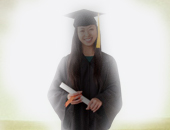 Today's education costs are very expensive, most especially for college level. For this reason, many individuals are looking for various types of financial assistance so they can continue to attend school and pursue higher education. This is why US education grants are always in demand.
Throughout the country, government agencies at the federal, state, county, and local levels are offering funding support to deserving and eligible individuals who intend to continue their studies for various reasons. Aside from individual support, the government also gives funds to either public or private educational institutions that serve the community.
Are you one of those aspiring to get educational grant award? Well, you need to make sure you are qualified when you apply for it. Look for a suitable funding program that matches your needs. You should be able to clearly define your purpose and present your case in a compelling way.
The process of screening student grant seekers is very strict, and not all of them may qualify. Being a poor student is not the only factor considered by funding sources. Qualifications also include academic excellence and scholastic achievements. Those with exceptional potentials are actually more qualified because they are more likely to succeed in school, no matter how long and tough their studies are.
What's the Process of Writing US Education Grants?
Writing a proposal for U.S. education grants is a vital endeavor, which requires research and practice to make it excellent in order to generate the best results.
Before starting the writing process, fund seekers need to be acquainted with the application guidelines as well as with terms and conditions. Also, you need to check deadline dates to ensure that you submit your proposal and other necessary requirements on time.
As soon as you submitted your proposal, all you need to do is wait for announcements or updates that funding agencies usually post at their web site.
With so many applications that foundations and other funding institutions receive on a regular basis, not all of them get the approval. In fact, there are proposals that get rejected because the writing is poor and disorganized, or certain rules were not followed by the applicant. In addition, there are also projects that are too vague, wordy, and confusing, and with goals and objectives that do not match the funders' requirements.
Successful US Education Grants
Success basically depends on the efforts of the grant seeker throughout the application process, how he or she has provided all the necessary requirements needed by the grant-giving body.
The grant seekers, in addition, must also consider their interests in a chosen field or area of study. It will be best if they pursue their preferred degree courses rather than choose courses out of peer influence or be compelled to take up a course chosen by their parents.
U.S. education grants become more meaningful if these are awarded to deserving students who enjoy and are effective in their studies. When this happens, they will eventually find steady jobs after their graduation.