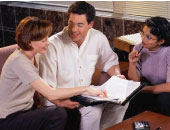 People should understand that grants are not mere schemes to raise funds. Grant proposal writing entails serious planning, careful management, and a passion to be a catalyst for change. It involves the painstaking task of searching for prospective funders and ultimately narrowing down the search.
A good grant writer can help make concrete concepts and ideas; thus, making an excellent presentation of your project. The chance to get everything down on the paper can be a historic event that will resolve the real problems existing in a community for a long time.
Truly, it takes good grant proposal writing skills to get funding aid.
What Do I Do to Win a Grant?
Here are some pieces of advice for you to succeed in your grant seeking endeavor:
Plan Ahead
As a grant seeker, it is strongly advised that you make your plans ahead. Unless it is not an emergency, avoid calling funding sources to ask for instant money. Bear in mind that applying for grants is a process.
Provide complete details about you and the project or program that you wish to build. Present proofs that you can perform activities to fulfill your project's goal.
Do not assume that your 'image' alone is enough. Show that you know your field by stating your past experiences. On the other hand, be confident by showing evidence(s) that you can start or continue a new project or program that is beyond your field, even if you have no prior experience.
Rather than giving sweeping general statements on the number of people that you have served, provide the results of assessment for your past achievements.
Work on "Right" Budget
In terms of budget plan, reveal all the items through a detailed presentation. Try to support your budget with definite figures, not with mere estimations.
State your budget in an honest way and easy to understand approach. Provide a realistic prospect of how you can raise funds in the future, way after a funding period.
Be prepared to discuss financial reports. They will serve as a basis to assess your financial capacity to carry out the project.
Try Again
Be ready for funder saying "no" to your grant request. Once you hear it, do not get frustrated. It is part of the game and besides, you are not alone. There are many other organizations out there that also went through rejections, but remained persistent to apply for funding. Patience is one trait that you need to keep until your project's turn for funding comes.
Write a proposal that speaks of your good credibility. If you can't do it, seek help from expert grant writers.