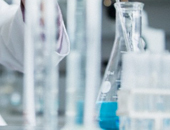 Do you want to prove something and delve into new findings? Doing in-depth probes need time, effort, and money. If you lack funds, then you can seek for research grants to complete your work.
As your work can lead to progress, you can get great help from funders. They give fellowship grants for costly and in-depth studies.
Common Fields that Get Funding
Here are some of the fields that they fund:
Science and Technology
It funds research that deals with new technologies. It support probes that can make work fast and efficient. It also invests on medical findings that detect new cures for diseases. Likewise, if your research aims to expand knowledge of Earth's history and the origins of mankind, then you will likely get the fund.
New Sources of Energy
It buoys up projects that work on other energy sources. Wind, geothermal, hydroelectric, and solar energy are some ventures it supports. They can also give off electrical power that is less costly and health friendly.
Social Studies
It is the study of both social sciences and human race to promote civic competence. It funds research that deals with various beliefs and patterns in the fields of religion, philosophy, politics, and science.
Culture Preservation
It funds research that tries to look for worthwhile ways to care for various cultures. It also looks for new methods that can conserve arts and museum.
Funding Sources for Research Grants
If you are into a worthwhile research, check out these funding sources that can fend for your work:
1. The Leakey Foundation
Its Franklin Mosher Baldwin Memorial Fellowships have helped students and scholars on their human origins probes. If you want to study fossils and human bones buried within the earth's soil, it can fund your needs. You may visit www.leakeyfoundation.org to know the guidelines.
2. AMS Giving Fellowship Grants
AMS helps practitioners of urology, urogynecology, gynecology, proctology, and prostate health. It backs up new clinical findings that can make patient's health better. You may visit www.amsgiving.org to get more details.
3. Tropical Resources Institute (TRI) Fellowship Grants
TRI supports master's and doctorate degree students who do well in ecological and tropical conservation and diversity. If you want to win the grant, then go to www.environment.yale.edu.
4. Association of American Care Institutes (AACI)
If you are a medical expert doing a cancer research, AACI can finance you. It can lead you and other cancer researchers to a thriving career. You may visit www.aaci-cancer.org if you want to apply for grants.
Doing a research is a tough and toilsome job. Aside from this, funders are strict when it comes to accepting proposals. If you want to put down some of the loads, then seek help from grant writing services. They have expert writers to do your proposals for your projects.